Intensive course in writing
Retreat in Parc Natural de la Serra de Montsant
Fall 2022
October 17 – October 21, 2022
Online information meeting to prepare the trip October 09, 2022 at 8pm. Click here to attend
Spring 2023
May 01-05, 2023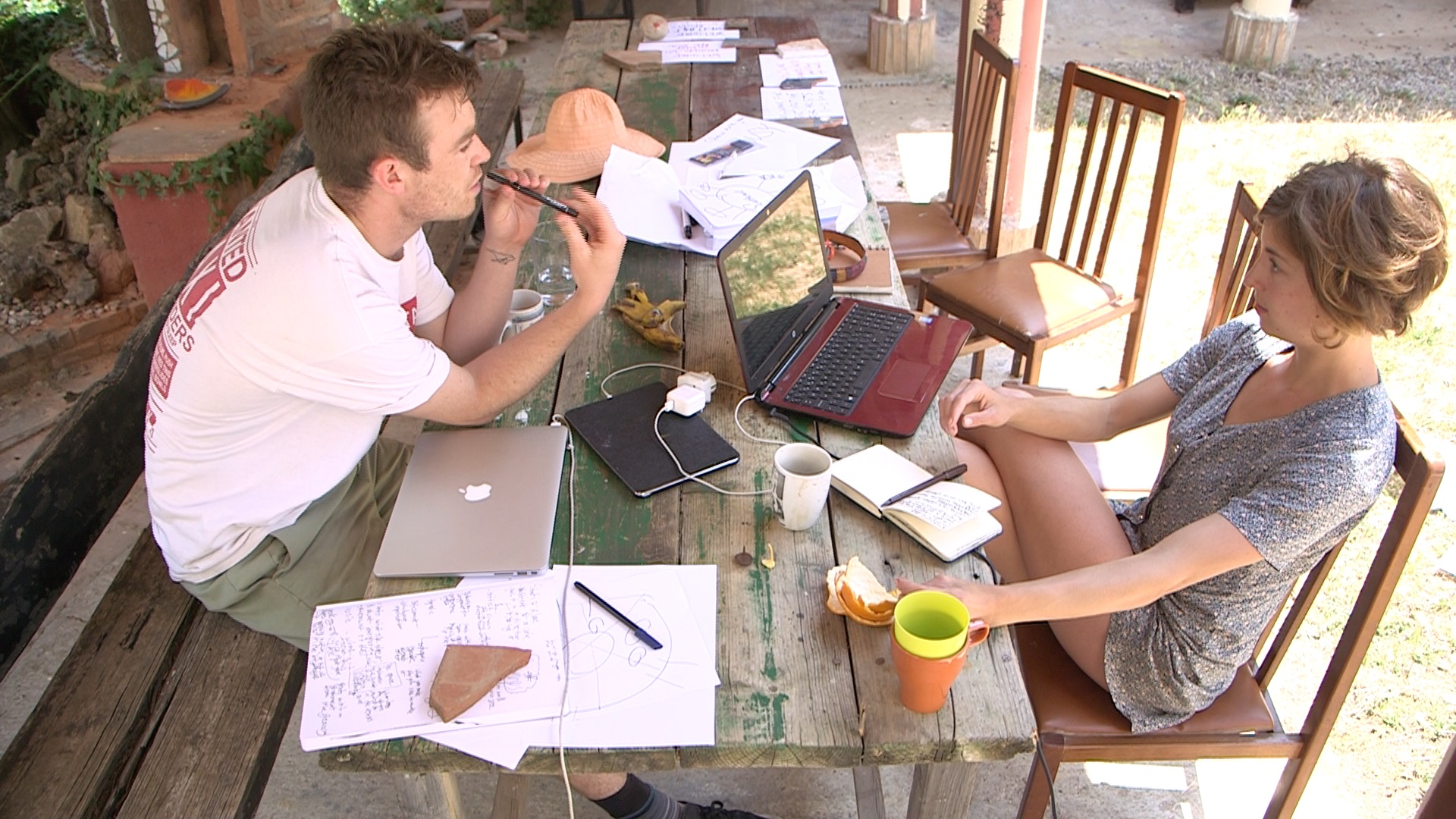 Group size min. 4, max. 8
Price including food and accomodation: E235,-
We stay at Casa Catalunya, Margalef de Montsant
5 days – monday-friday – read more
In addition to the workshops we do daily (optional) hikes in nature, we present, discuss our work and eat together.
The workshop consists of a calm arrival day on Monday, three days of intensive writing and feedback, one day of traveling back home on Friday:
Program Tu-Th
07:30 – Breakfast
08:30 – Excursion (optional hike)
11:00 – Course in writing
12:30 – Catalan lunch (warm main meal)
13:30 – Siesta & Working time
17:00 – Course in writing
20:00 – Presentations during 'Cena' (simple bread and tapas meal)
Ester Eva Damen is a filmmaker with a background in the visual arts. In addition to the Film Academy (screenplay & direction) she studied writing. She advises artists who want to develop a text about their own work in groups as well as in one to one sessions.
Margalef de Montsant is located south of (airfield) Barcelona at the height of Tarragona (a pleasant train or bus trip along the shore to Reus) and can be reached with a bus from (airfield) Reus, Spain.