We offer a 2-3 month working period in a Guest Cabin at the NDSM Art City in Amsterdam. The working period is meant to get to know the art scene in Amsterdam, work in a creative environment and develop a project according to a project proposal.
Have a look at the work of our current guest artist:
December, 2022 – January, 2023 (booked)
February – April, 2023 (booked)
May/June/July 2023 (open call)
The spot, paid by the artist, consists of a cabin opening to the main workfloor shared with 4 other makers (no sleeping). We can provide you with a letter to apply for scholarships and can support you to find a place to stay for the limited period of the residency.
We are particularly interested in artists and designers who have a keen eye for durability and environmental issues and who work on design or concepts as much as with materials, since the workshop is equipped for woodwork and welding.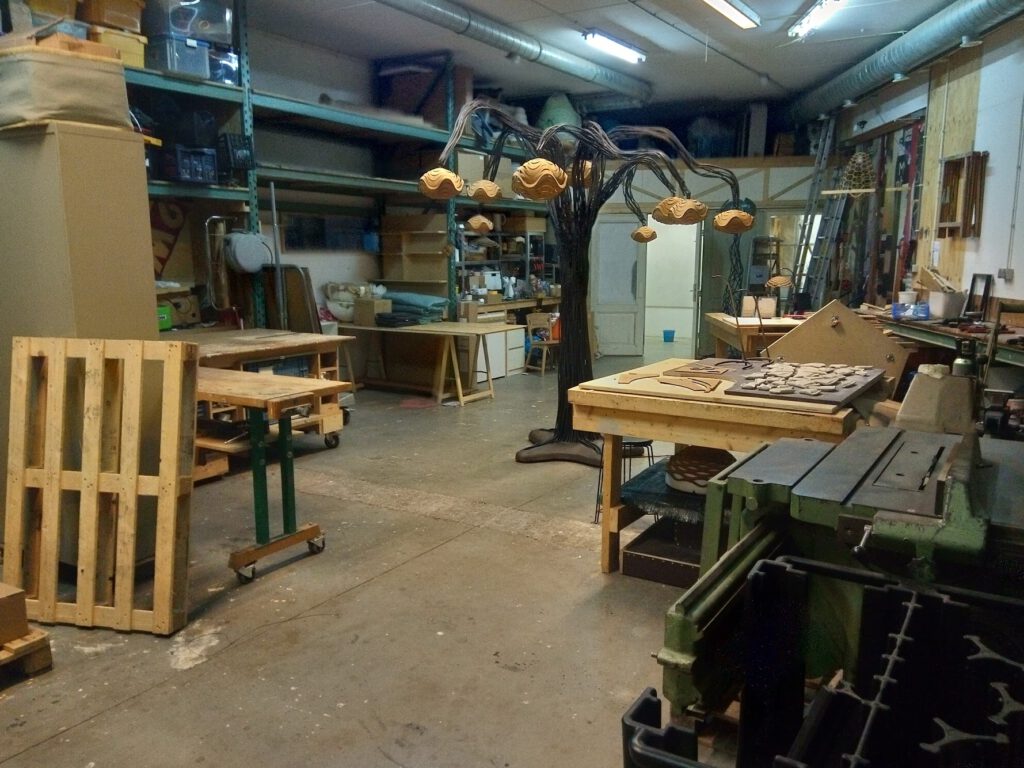 If you are intested contact us through our contact form and we will send you the full information.