Boukje Janssen (1971, NL) studied at the Rietveld Academy in Amsterdam, subsequently did a residency at the Rijkakademie van Beeldende Kunsten in Amsterdam.
Making art for Janssen is a daily ritual. She regards her works as notes in a diary in which she gives expression to reality as she experiences it.
Next to her art practice she coaches people in transformational processes in her practice in Amsterdam.
https://www.instagram.com/boukjebjanssen/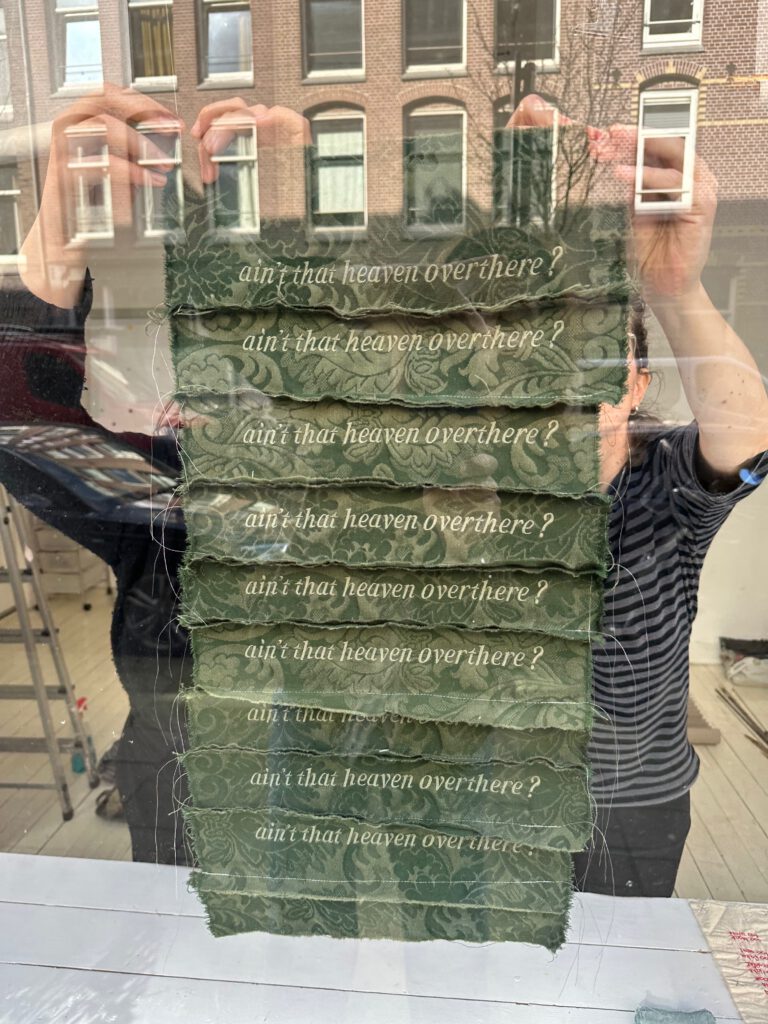 Practices of Care
At the centre of a work I want to make for the exhibition Practices of Care is the essay Irre ist Weiblich: Madness is Female, written by Margaret Hennig. In this piece, she reviews works on display at Irre is Weiblich: Madness is Female, a travelling exhibition shown in Germany, Switzerland, Poland and Belgium in 2006 and 2007. The artworks she discusses are of women who resided in psychiatric institutions at the beginning of the twentieth century. Read more.
Inspired by the work of Emma Hauck mentioned in the article, who used newspaper margins for her drawings, I want to establish a dialogue with her and my series of newspaper works. I plan to create a piece with newspaper margins, mounting many into a big(ger) sheet.
By connecting the different margins, I aim to create a new field in which, symbolically, the lives in the margin of the institutionalized women will now become the centre of attention. The work becomes a carrier that holds space for the women in mental institutions and their stories, thereby recognizing, acknowledging, honouring their struggles and returning and empowering their birthright to be unique individuals and parts of the whole.
I may draw and/or paint on the material and also plan to make a few smaller-sized works on (news)paper and textile.