January, 2022 – work in progress,
on show from Sunday, January 16

Brecht Kuiper @artdiaryb
It grows out of my hands, something that never ends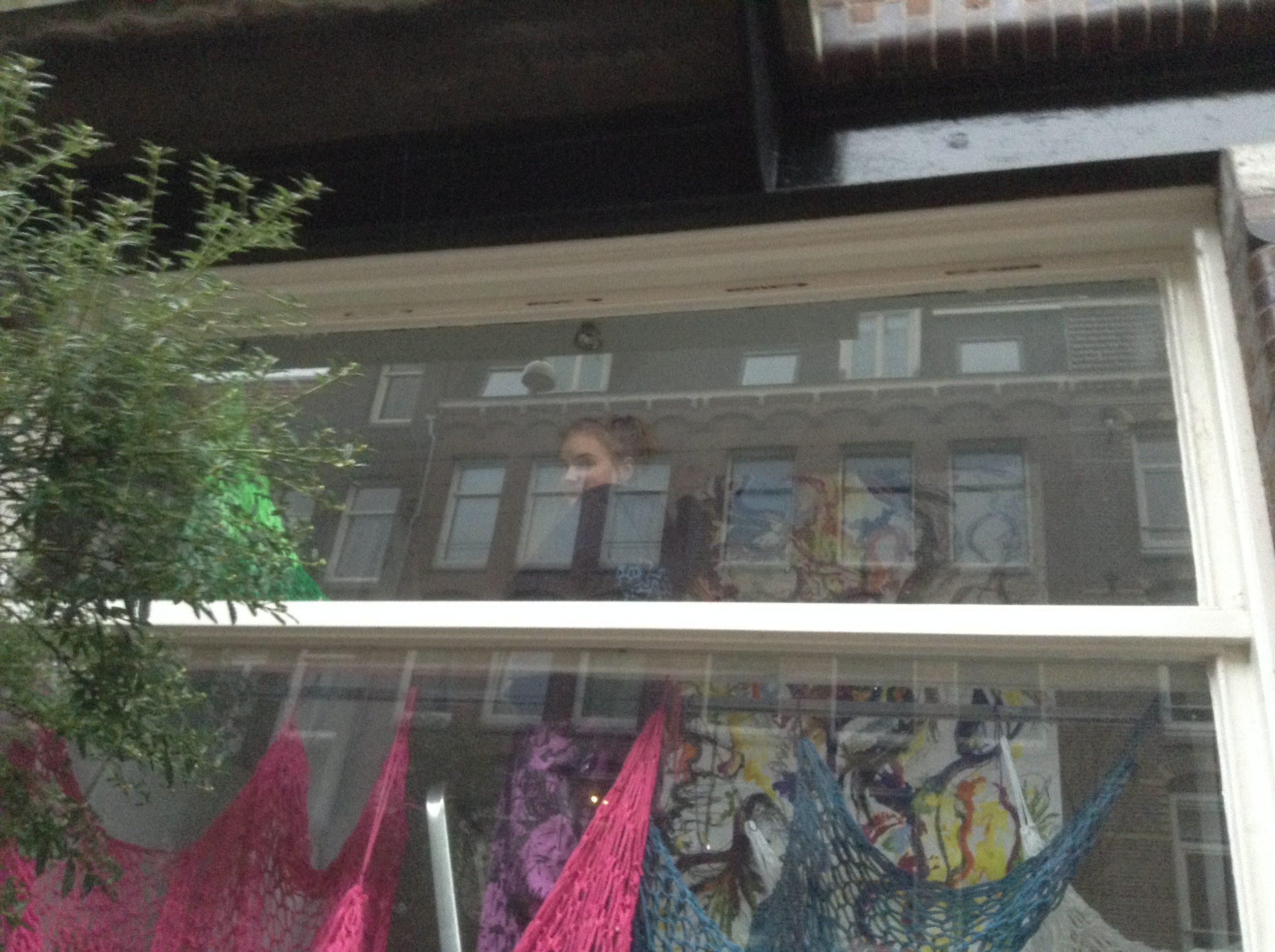 At the moment Brecht Kuiper works in the shop window, she studies at the Minerva Academy in Groningen. She makes an installation of self-woven nets and combines this with paintings on paper. You can follow her work in progress in the window and the result will be on show from January 16 onwards.