Retraite in Parc Natural de la Serra de Montsant – Programma
Naast de workshops in schrijven maken we dagelijks wandelingen in de natuur, presenteren en bespreken we ons werk en eten we samen.
Lees hier hoe anderen de workshops hebben ervaren
Huidige prijs inclusief maaltijden en accommodatie: E380,-
Online informatie bijeenkomst ter voorbereiding van de reis
Lente 2023
Online informatie bijeenkomst op 29 maart 2023 (zoomlink) en 19 april 2023 om 20:00 uur.
03-07 april 2023 – Writing for artists Read more
01-05 mei 2023 – Creative writing Read more
Herfst 2023
23-27 oktober 2023 – Writing for artists Read more & Creative writing Read more
Lente 2024
28 maart – 02 april 2024 – Writing for artists Read more & Creative writing Read more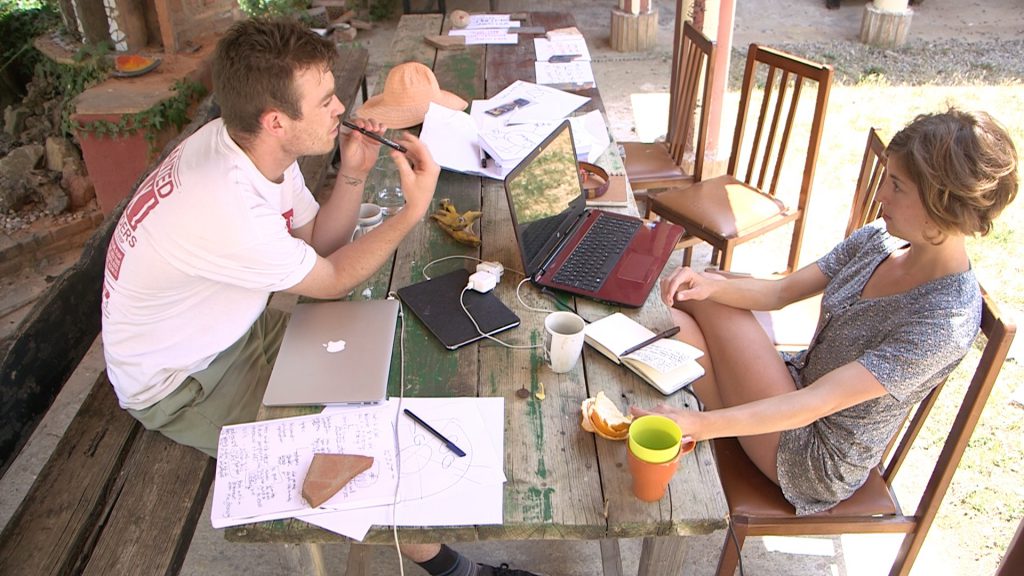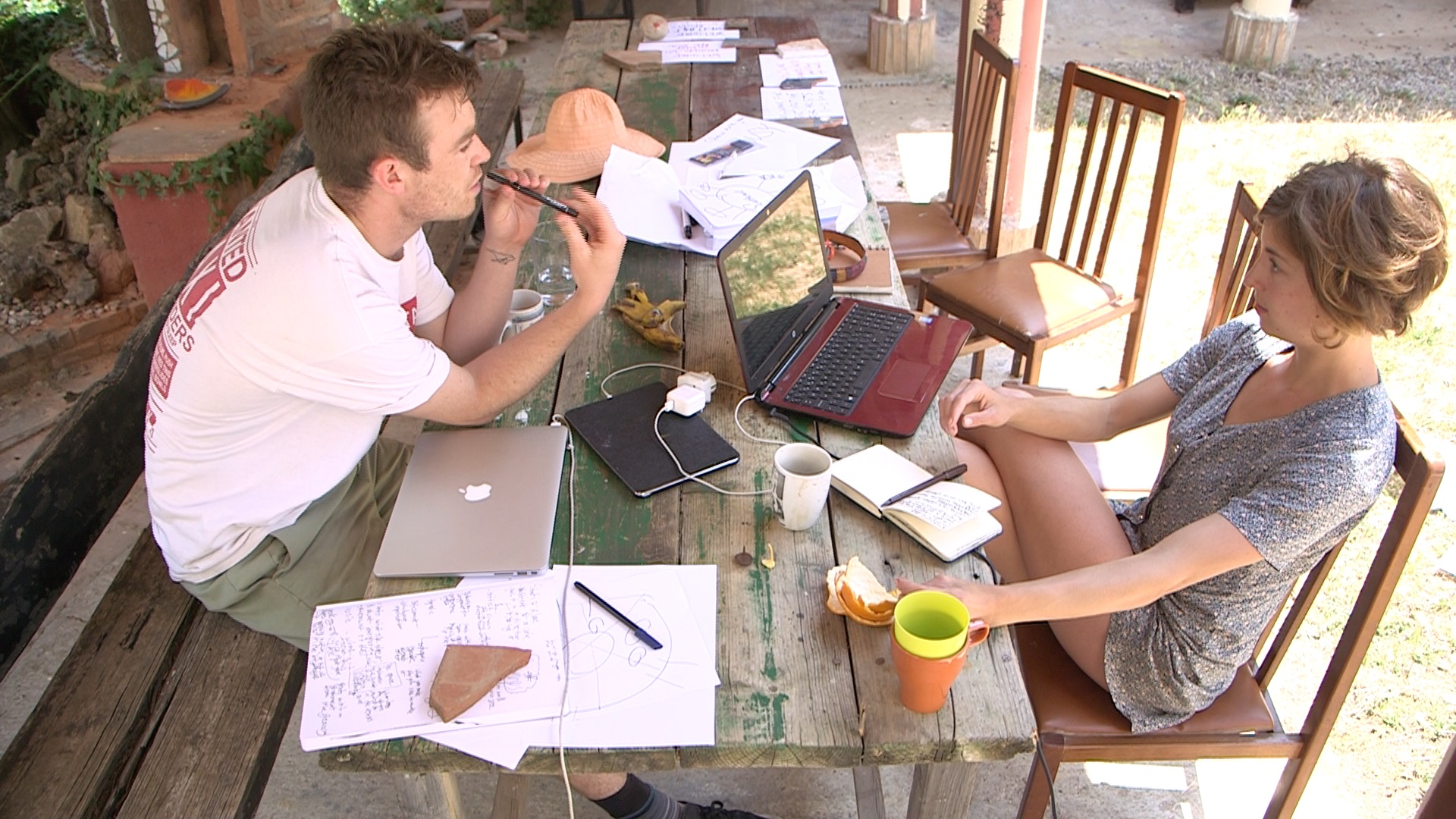 Groepsgrootte min. 4, maximaal 6. We verblijven in Cal Boli of Casa Catalunya, Margalef de Montsant.
5 dagen – maandag-vrijdag – Lees deze voorwaarden goed door
De maandag is een rustige dag om te arriveren en de vrijdag is voor vertrek, op dinsdag, woensdag en donderdag ziet het programma er zo uit:
Programma di-do
07:30 – Ontbijt
09:00 – Excursie (optionele wandeling)
11:00 – Workshop schrijven
12:30 – Lunch
13:30 – Siësta & Werktijd
19:30 – Workshop schrijven
20:30 – Presentaties tijdens Catalaanse 'Cena' (eenvoudige tapasmaaltijd)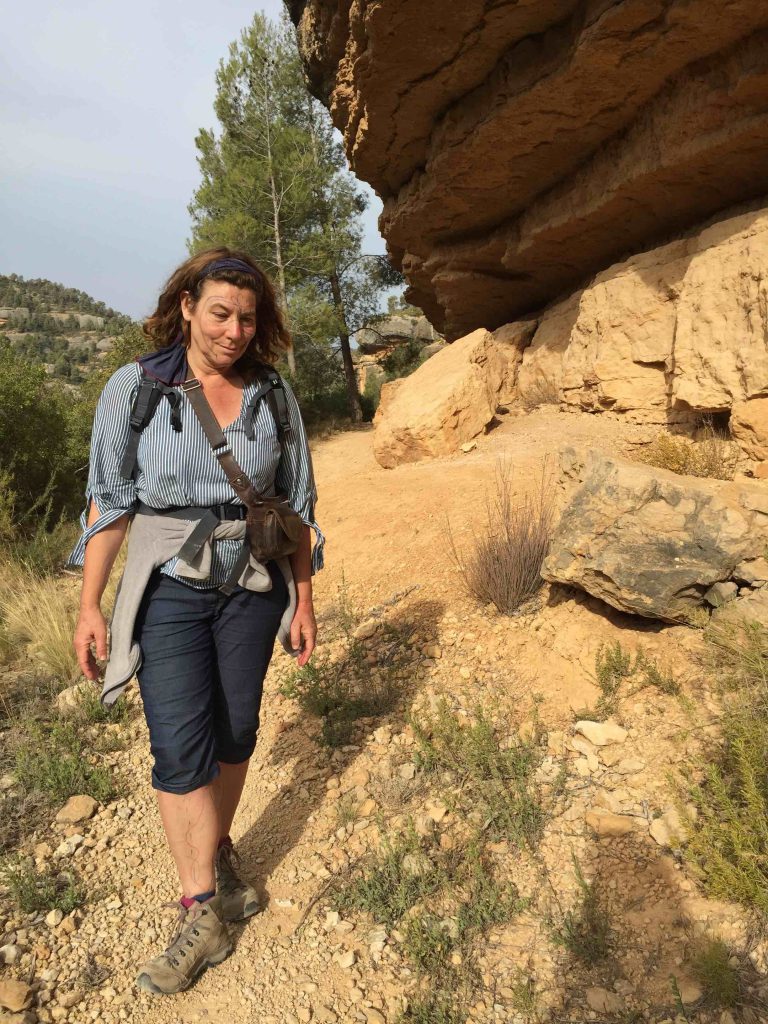 Ester Eva Damen is een filmmaker met een achtergrond in de beeldende kunst. Naast de Filmacademie (scenario & regie) volgde ze o.a. de Rijksakademie van Beeldende Kunsten. Ze adviseert kunstenaars die een tekst over hun eigen werk willen ontwikkelen.
Margalef de Montsant ligt ten zuiden van (vliegveld) Barcelona ter hoogte van Tarragona (een mooie bus- of treinreis langs de kust naar Reus) en kan worden bereikt met een bus vanuit (vliegveld) Reus, Spanje. Als je denkt aan reizen met de trein kan interrail naar Reus een goede oplossing zijn. Maak even contact met ons voor je boekt: Lees de voorwaarden.
Photos by Dorota Radzimirska, 2022