Sunday the 11th of June from 16:00-19:00, 2023
Dear all,
My name is Emily Stevenhagen and I am a multi-disciplinary artist based in Den Haag, originally from London. I am thrilled to invite you to my upcoming exhibition titled ' On the windowsill overlooking the bins', as part of 'Practices of Care' at Stichting la Jetée.
I create multimedia installations that combine writing, painting, performance and film-making, with figurative painting at their core. Through immersive 'painted worlds', my work explores how we emotionally process our past, memories and loss. My practice questions what form the past takes in the present and in what way we perceive our world through memory. What is it to re-represent a memory when a memory itself is the re-representation of experience? How can we understand ourselves and our relationships better through our connection with things and representations that remain? How would it be to exist in this space of re-representation, or do we already? Are we always caught in this liminality?
Join us on Sunday the 11th of June from 16:00-19:00 for a peaceful and hopefully sunny afternoon of paintings, film, and writing exercises that invite you to explore the topic of care in relation to intimacy and vulnerability.
I look forward to it and hope to see you there!
Emily Stevenhagen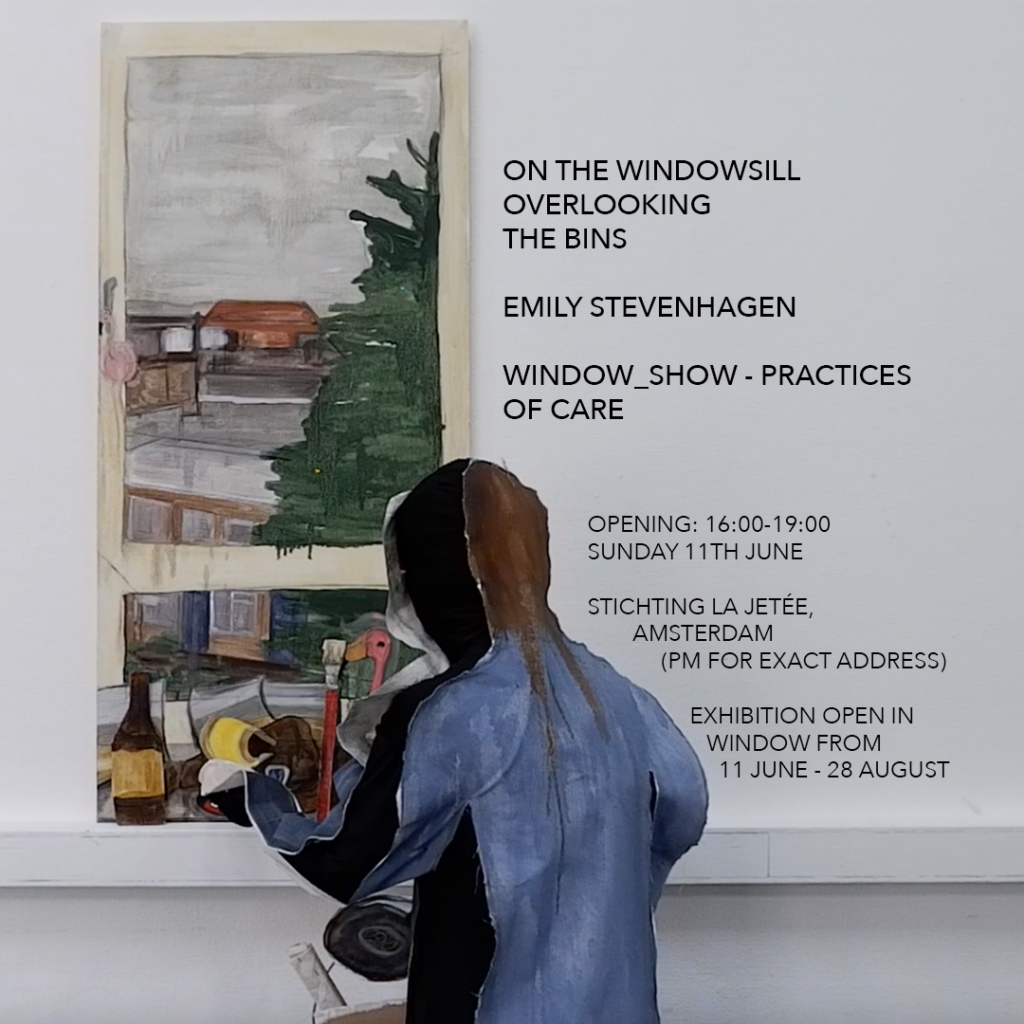 Workshop – Schrijven voor kunstenaars door Ester Eva Damen
Za & Zo 20-21 mei 2023
Za & Zo 10-11 December 2022, 11-14h
Za & Zo 11-12 Februari 2023, 11-14h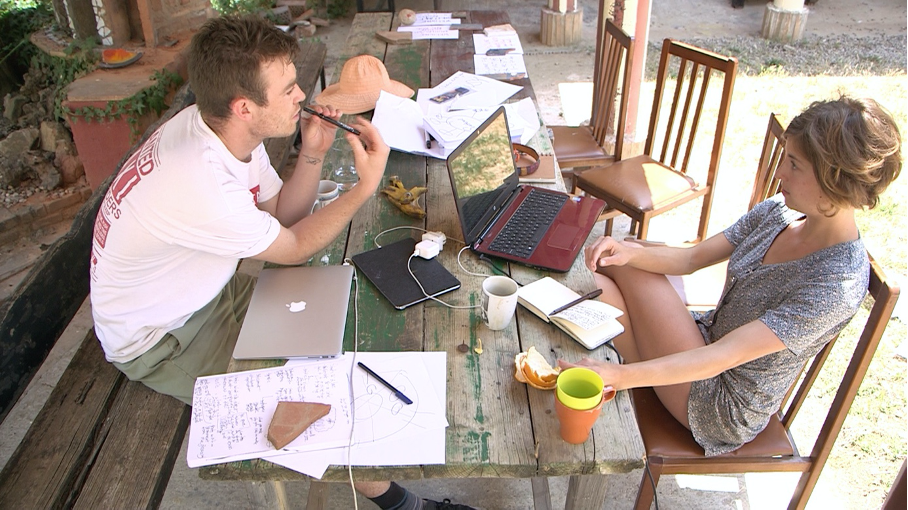 min 3 – max 15 deelnemers; E35,- pp per dag; E60,- voor gehele weekend – Korting voor NDSM studio gebruikers
for online courses check https://jetee.nl/en/writing-for-artists/
voor online cursussen bekijk https://jetee.nl/en/tekst-schrijven-voor-kunstenaars/
Practices of Care Deadline: 20 December 2022
We nodigen kunstenaars in ieder medium uit om een site-specific werk te maken voor onze raamgalerie de Window_Show tussen 5 januari en 5 juni 2023. Laat het ons weten als je hier in geïnteresseerd bent via deze link. Stuur je korte biografie en voorstel in voor 20 December 2022.
01 September – 30 Oktober 2022
Claudia Partac, onderzoeker uit Roemenië, werkt aan een nieuwe Window_Show.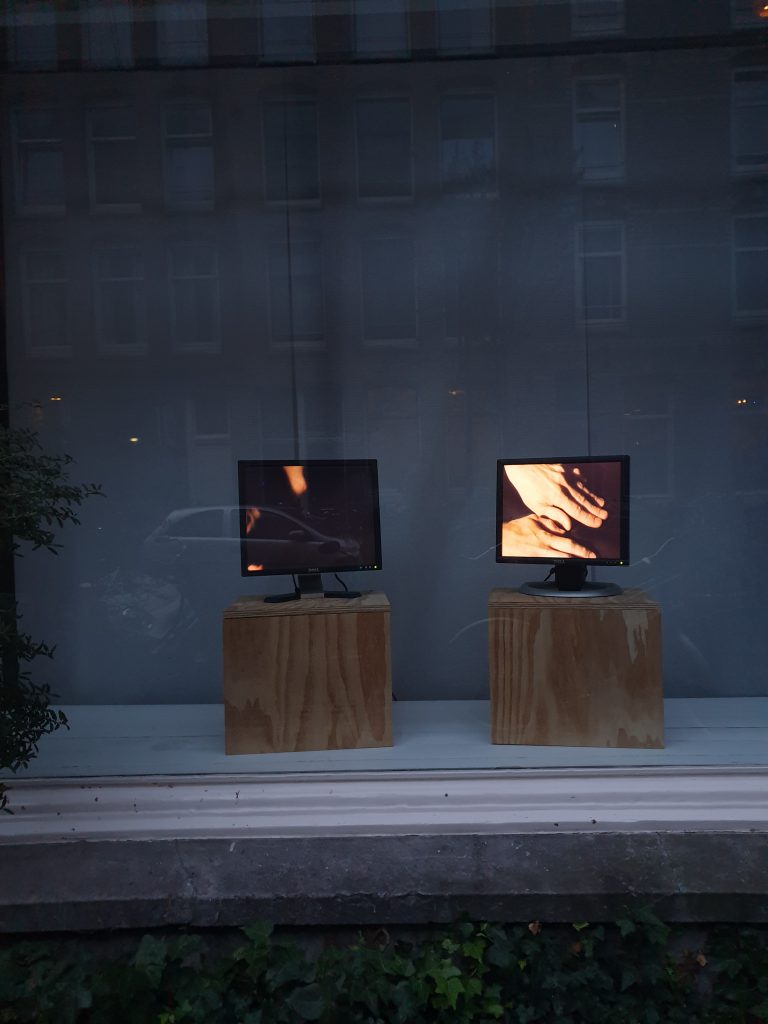 29 april – 30 juli 2022 in de raamgalerie.
Op zaterdag 28 mei 2022 een wandeling buiten, rond het middaguur.

Intermezzo. Christine van Royen.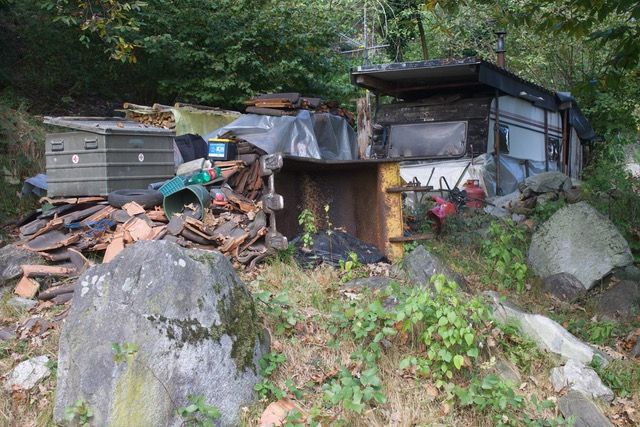 De berg op en neer wandelen, van Molineggi naar Cannobio tot Marcalone, De oude stenen van het muildierpad onder je voeten voelen. Het landschap zien en voelen door stappen aan elkaar te rijgen, bermen vol brem, zusterviooltjes, vinca, bosanemonen, struikpaardenhoefklaver, stekelige muizendoorn, adelaarsvaren, tamme kastanje, ruige anjer, laurierkers en meer. Ontmoetingen met andere dieren zoals ezels, een paard, een schaap, salamanders, een slang, een ree, de westelijke smaragdhagedis. Dingen zijn achtergelaten op de berg; een emmer, een grijper, een kruiwagen, die nu dienen als onderkomen voor allerlei soorten dieren inclusief de menselijke. Tijdens de wandeling in de meer dan menselijke wereld vormen zich nieuwe relaties met belangrijke andere dieren, planten en dingen.
Tekst schrijven voor Kunstenaars
We zijn op 02 mei weer gestart met cursussen op de maandag (online). Je bent kunstenaar en wilt een tekst over je eigen werk schrijven? Je moet een aanvraag doen voor een subsidie maar krijgt het niet op papier? De eerstvolgende startdatum is 06 juni 2022.
Tekst schrijven voor Kunstenaars, 17.30-18.30u en 19.00 -20.00u
Verhalen en scenarioschrijven 20.30-21.30u
15 Maart – 23 April 2022
We sluiten de tentoonstelling van Rinzo Rinzo af met een concertje op zaterdag 23 april 2022 16u. Extra: Koningsavond, 26 april 19u.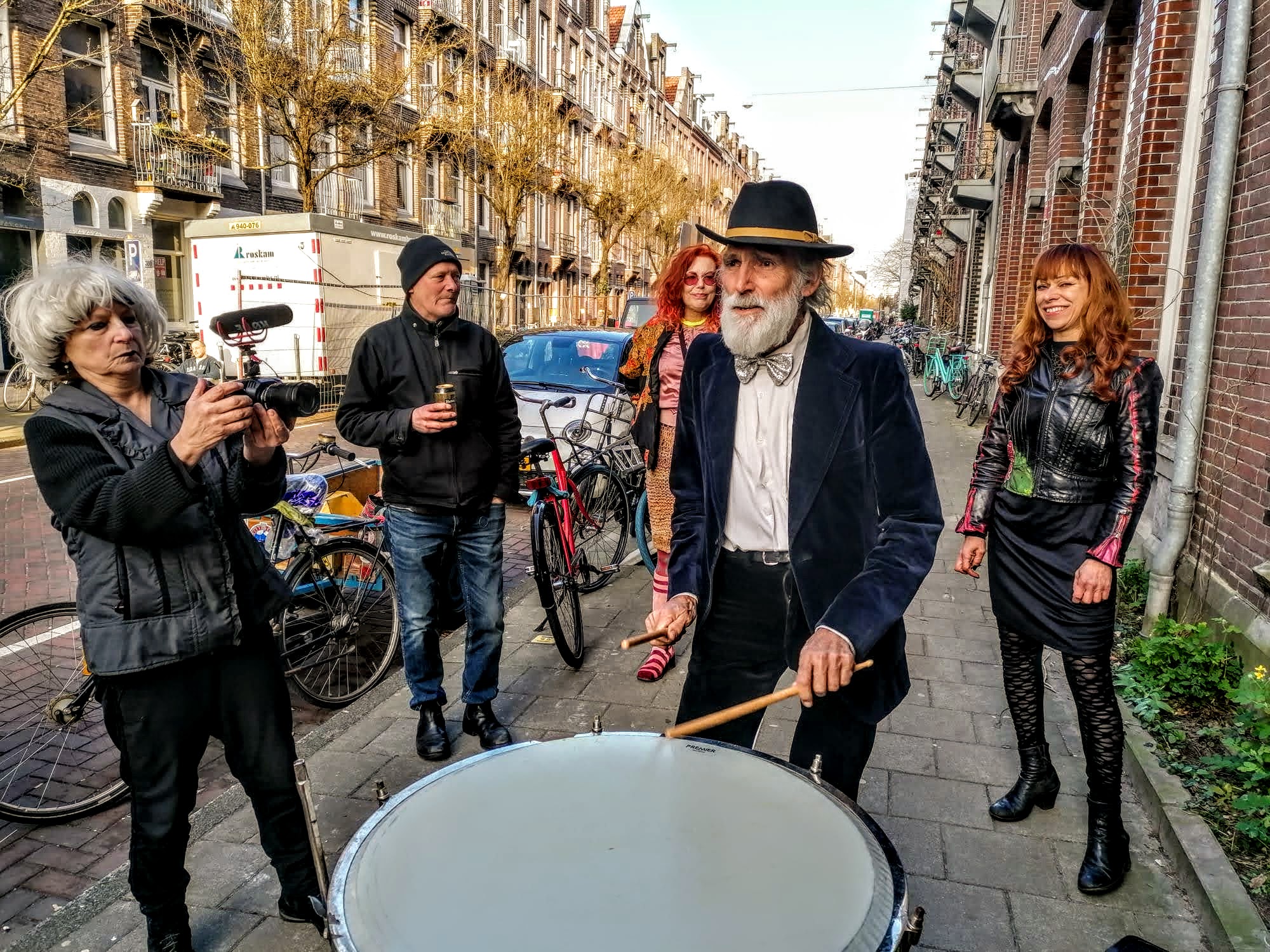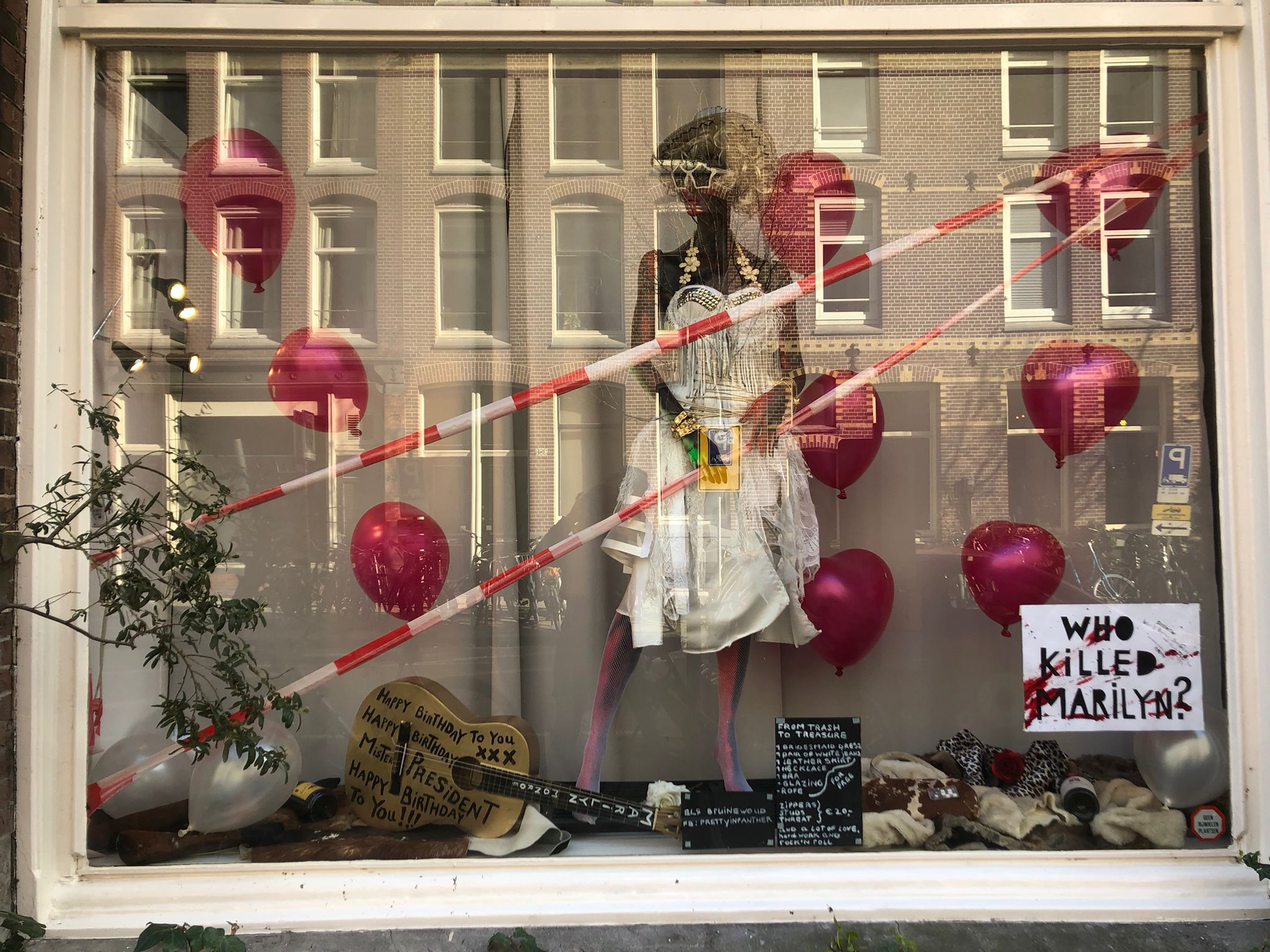 'Freek Wallagh droeg gedichten voor, was super! ' Schrijft Rinzo Rinzo na het openen van de installatie 'Who killed Marilyn?' Met hulp van Els Bruinewoud (die de jurk heeft gemaakt) en Bjorn Muller (etaleur).
29 april 2022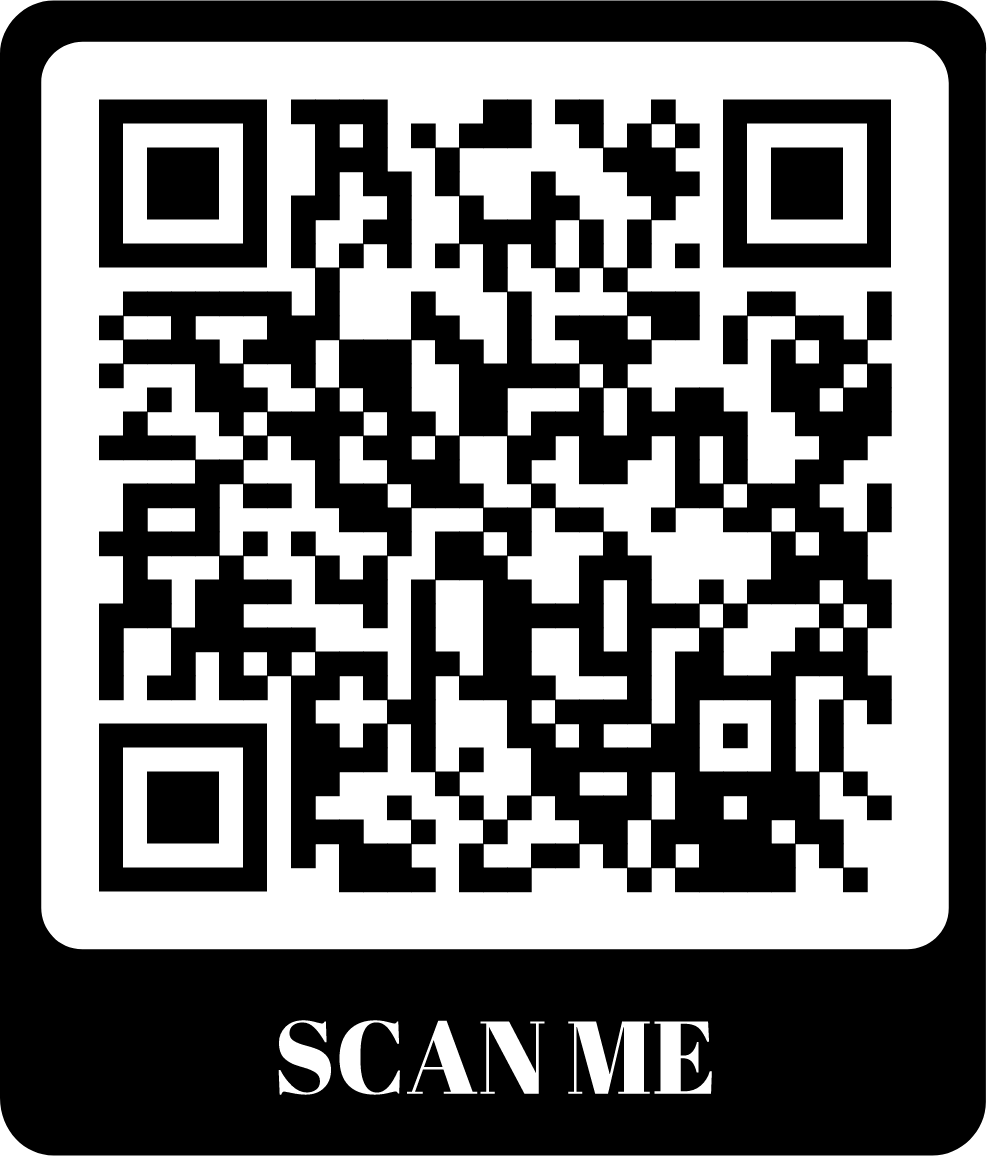 Na het scannen van een QR-code op de NDSM Expo#XI kunt u hier een podcast beluisteren die gedurende de looptijd van de expositie verandert. Kernthema's zijn de problemen die Odysseus op zijn tocht probeerde te overwinnen, vertaald naar deze tijd: Hoe gaan wij om met territorium en mogelijke gasten?
Geef na het beluisteren van de podcast je suggesties via een boodschap (post-it) die je op de wand in NDSM-Fuse  kunt achterlaten. Geef je mening over wat we op de NDSM nog kunnen veranderen. Schrijf ons als je ook geïnterviewd wilt worden: stichtinglajetee <at> hotmail.com
Februari 2022
We zijn weer gestart op 14 februari met twee cursussen op de maandagen (online):
Tekstschrijven voor Kunstenaars, 17-18u
Verhalen en scenarioschrijven 19.30-20.30u
Je bent kunstenaar en wilt een tekst over je eigen werk schrijven? Je moet een aanvraag doen voor een subsidie maar krijgt het niet op papier? In deze cursus wordt in een korte reeks lessen een handvat gegeven voor het schrijven van een tekst. Hoe kun je de zelfcensuur even los laten en tot tekstproductie komen? Hoe kun je dichter bij de kern van je eigen fascinatie komen? En hoe kun je voor jezelf weer een redacteur zijn en alles een kop en staart geven?
Januari 2022 – work in progress, te zien in de etalage vanaf 16 januari – Brecht Kuiper @artdiaryb

It grows out of my hands, something that never ends
Op dit moment werkt  in de etalage Brecht Kuiper, ze studeert aan Academie Minerva in Groningen. Ze maakt een installatie van zelfgeweven netten en combineert dit met schilderingen op papier. Je kunt haar work in progress volgen in de etalage en het resultaat is vanaf 16 januari te zien.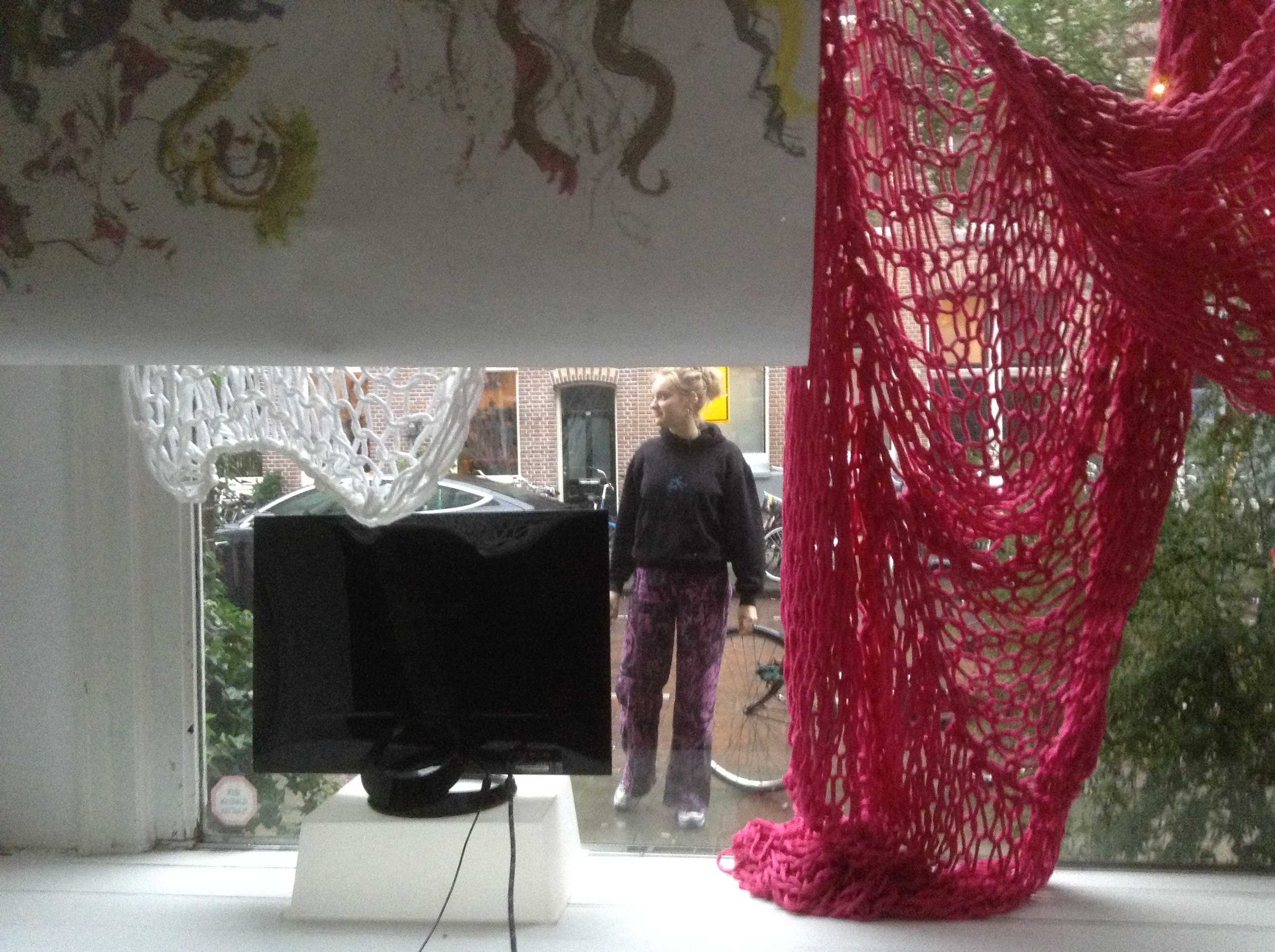 November-December 2021
Open hour Saturday, October 30, 5pm
23 -30 Oktober 2021
De Oostenrijkse kunstenaar Katrin Leuchtgelb werkt aan een raamtentoonstelling. In haar werk gaat ze in op biodiversiteit, fauna, natuurbehoud, waarbij ze gebruik maakt van traditionele patronen. De werken die ze laat zien zijn gemaakt met acryl op papier.
05 Oktober 2021
Writing for Artists; 6-8 pm; Nazarethkirchestrasse 42, KHBstudios Berlijn
01 & 02 Oktober 2021
In Lake Studios Berlijn gaat de voorstelling A Meeting that Never took Place in première, o.a. ondersteund door Stichting la Jetée.
A meeting that never took place by Ilana Reynolds & Sabrina Huth October 1 & 2 – 20h – Lake Studios, Berlin – Reservations: imaginedchoreo@gmail.com; Price: 15/12€ (reduced)
https://www.lakestudiosberlin.com/
In a time where the measure of presence is not closeness where should my body be? In a time where the measure of closeness is not touch, how do we meet? A dance performance weaving and embodying the story of a three year long collaboration between two dancers who have never physically met.
September 2021
sei trailer 2 from suzan tunca on Vimeo.
We ontvangen de Italiaanse componist Giuliano Bracci die in Nederland een serie concerten heeft, en ook samenwerkt met danseres/ researcher  Suzan Tunca. Zij presenteren hun werk tijdens Peel slowly and See in Leiden, 25 september 2021 . Giuliano Bracci heeft concerten tijdens de Gaudeamus week 11 en and 18 september 2021.
Peel slowly and See in Leiden, 25 september 2021
21:30 – Scheltema Marktsteeg 10.
August 2021
Opnamen voor de korte film Minskewolf met de Friestalige dichter Elmar Kuiper en acteur Rienk Nicolai bij de nieuwe kunstenaarsresidentie Het Lage Noorden.
Juli 2021
Minskewolf, een theatervoorstelling met film en poëzie. Lees meer
Explore the North zomer festival 2021.
Vanaf 25 juli zal het werk van D.H. Mack te zien zijn in de etalage.
A question of art Oil on canvas 120×100
By Mack
Mijn twee schilderijen in deze expositie onderzoeken het verschil tussen een monochroom (zwart/wit) en kleurenschilderij. Twee schilderijen, dezelfde afbeelding maar verschillend in ervaring. Hoe veranderd de ervaring van een schilderij door er kleur aan toe te voegen? Ben jij als kijker, aangetrokken tot kleur, de techniek of het verhaal van een schilderij? Welke schilderij heeft je voorkeur de monochrome of het gekleurde schilderij? Op instagram kan je je voorkeur laten weten: instagram/ dh.mack
Interesse in de schilderijen?
www.dhmack.com; info@dhmack.com
Instagram/dh.mack Facebook/dhmack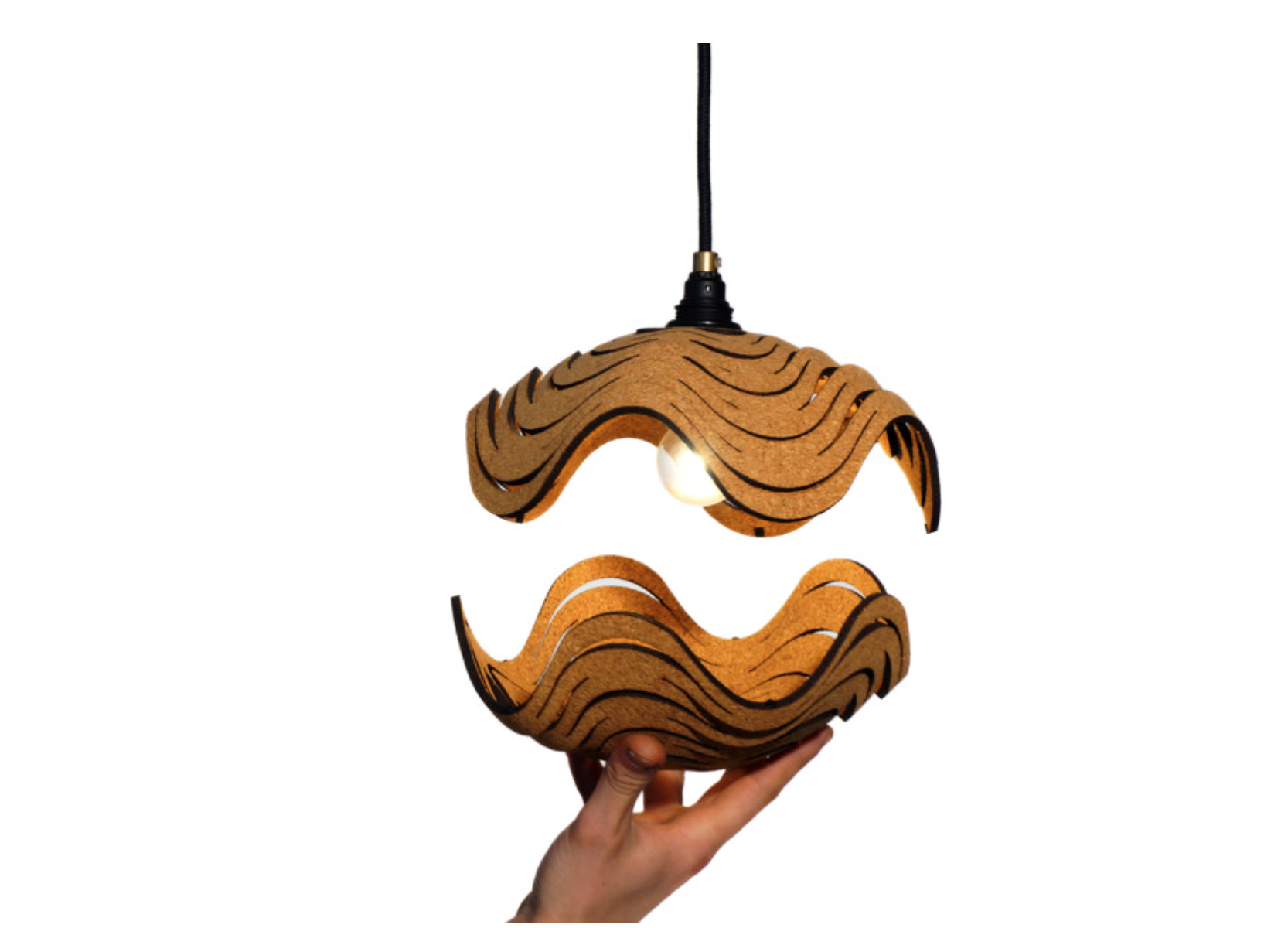 (to English)
Vanaf 12 mei 2021
(z)onder het water is een lichtinstallatie, die mede door het gebruik van geluid en wind, de beschouwer een andere wereld laat binnenstromen.
Tiago Sá da Costa's Casuluz lampen zijn eerder als autonome design objecten gepresenteerd. Ditmaal zijn ze opgenomen in een nieuwe context, waarmee een wonderlijke sfeer en ervaring wordt gecreëerd: een (onderwater)wereld die nieuwsgierigheid, verwondering en ontspanning oproept.
De vormgeving van de organische kurken lampen verbindt ambachtelijk handwerk met de precisie van lasertechnologie. Warm licht weerkaatst aan de binnenzijde en ontsnapt door de sneden. Het geheel creëert een betoverend schaduwspel in de ruimte. Beweging en geluid brengen de suggestie van een fantasierijke onderwaterwereld hierbij nog een dimensie verder.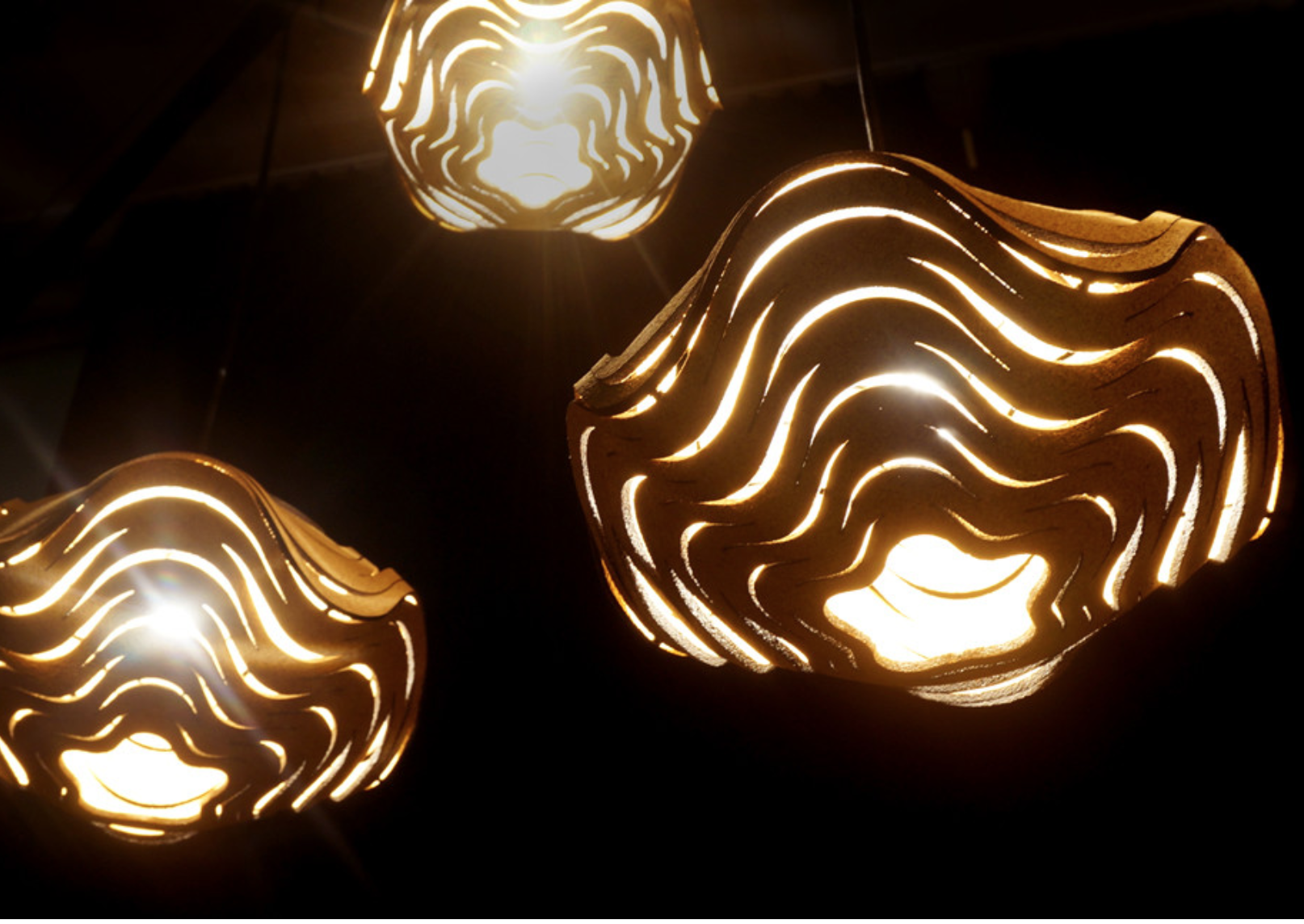 Vanaf 26 oktober 2020
In de etalage is het werk te zien van de in Amsterdam gevestigde kunstenaar en singer/songwriter Rinzo Rinzo.                  Lees meer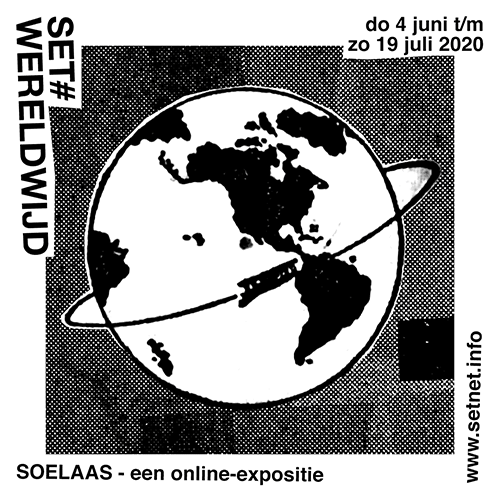 June 19, 2020 8pm, Online opening
https://www.setnet.info/
27 juni 2020
We laten opnieuw het werk van Manuel Olías uit Valencia zien, een van de highlights van 2019. Het werk is te koop! (Schrijf de stichting.)
Iedere maandag: We houden onze lessen in Tekst schrijven voor Kunstenaars per skype, sluit je aan: Maandagen 17:00 – 18:00u.  Lees meer
Mede Mogelijk Gemaakt Door De Kraakbeweging / Made Possible By the Squatter's Movement
June 26 – July 05, 2020
We finished our exhibition with the work of Chantal Hassard but want to direct everybody to the Artistic Research Exhibition in New Dakota, June 26 – July 05, 2020. Due to the Covid-19 safety protocols, you are kindly requested to reserve a place by emailing: info@nieuwdakota.com The exhibition displays the artwork made by the graduating students Emilija Angelovska, Alexis Boyd, Swaen Harmsen, Chantal Hassard and Miriam Sentler, and is curated by Mariana Lanari.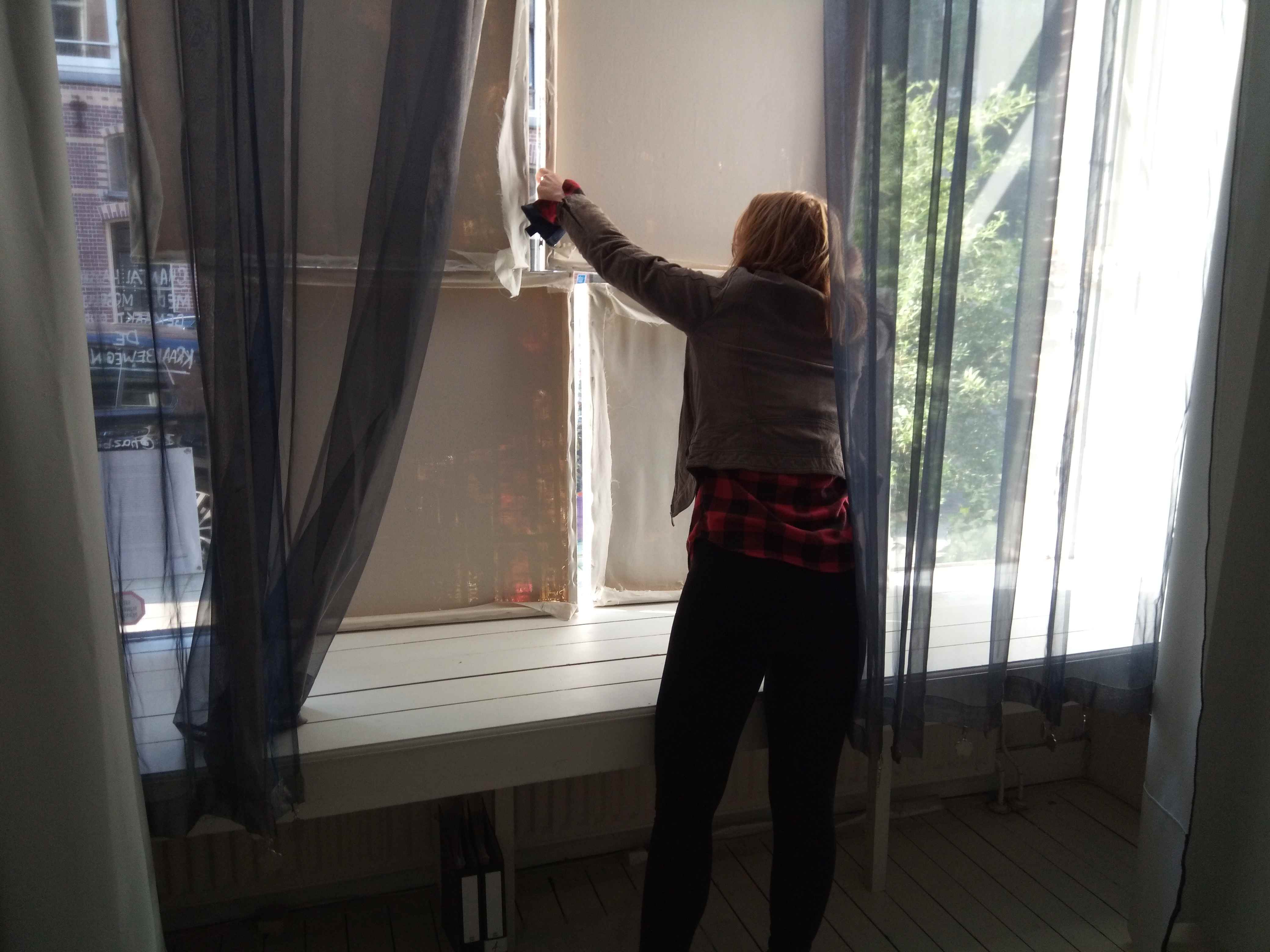 27 April 2020 – Zingen van het volkslied met het Concertgebouworkest voor het werk van Chantal Hassard. 'Met dank aan de kraakbeweging.'
https://www.concertgebouworkest.nl/nl/oproep-wilhelmus2020-succesvol-doe-mee
We houden onze lessen in Tekst schrijven voor Kunstenaars per skype, sluit je aan: Maandagen 17:00 – 18:30u.  Lees meer
Chantal Hassard toont haar werk in de etalage tussen 02 maart en 28 april, 2020 – Read more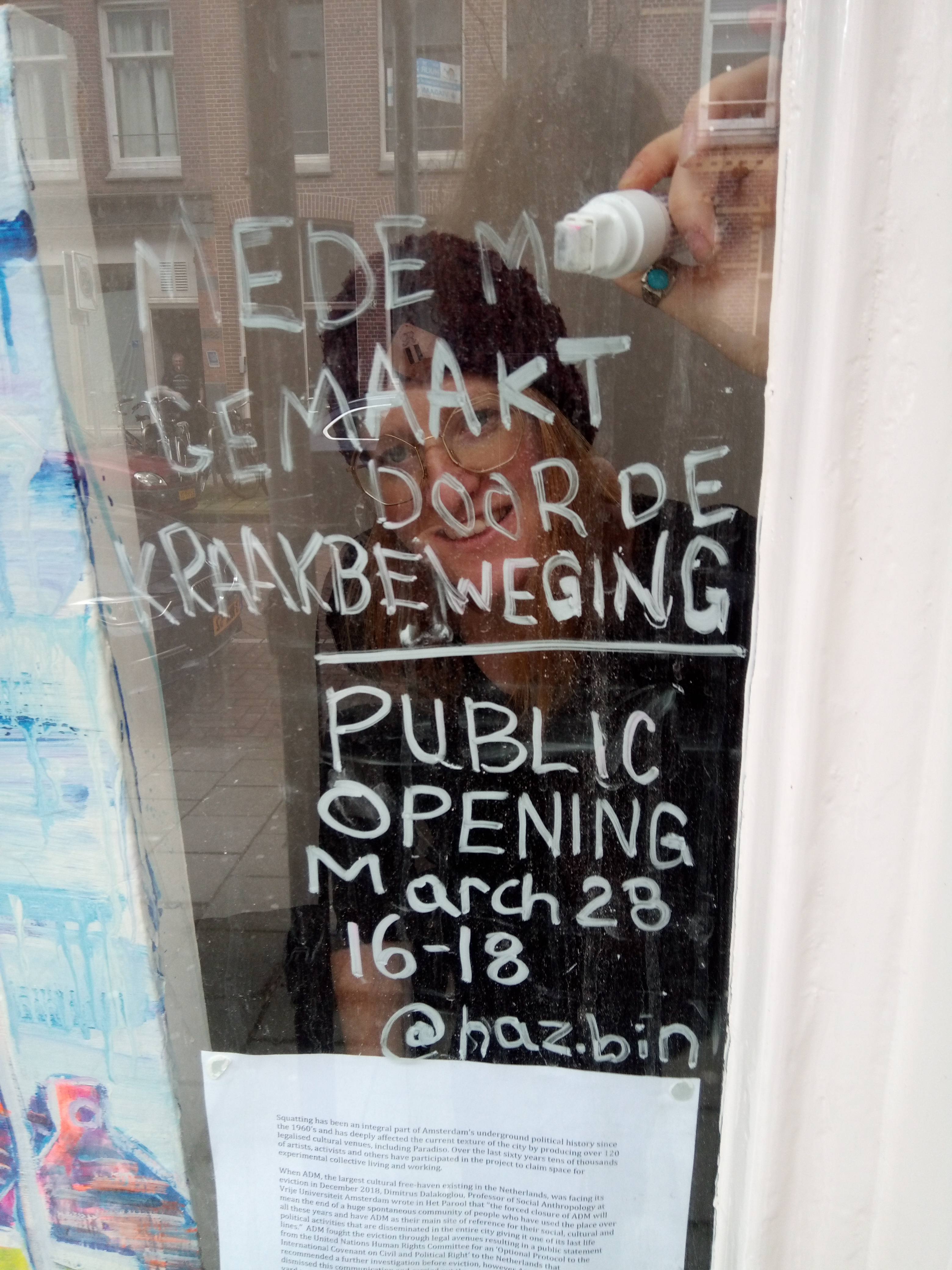 Chantal Hassard is a Canadian artist and filmmaker currently writing a master's thesis at the University of Amsterdam on the production of alternative space by investigating the case of squatting in Amsterdam.
01 februari – 01 maart 2020 – opening zondag 9 februari 16.00u – Emilija Angelovska.
Short biography
Emilija Angelovska (born in Macedonia, living in the Netherlands) is an artist, educator, and change agent.
She is fascinated with how humans construct their social identity and cultivate a feeling of belonging, in the past as it relates to religious groups and currently, as it relates to community art projects. This has motivated her investigation into unconventional practices in the art world, cumulated into the Back to the Drawing Board podcast. These interviews with respected individuals (Jeremy Diamond, CEO of Myseum, Toronto; Lady PheOnix, curator and entrepreneur; Rodika Tchi, Feng Shui expert; etc.) and institutions (Beautiful Distress, The Netherlands; Uppercase Magazine, Canada; Sketchbook Skool, USA; Brockley Max, UK; etc.) validate her approach with insight, while simultaneously transferring knowledge and motivating social interventions.
Emilija has shown her work in galleries in Amsterdam, Calgary and Edmonton. Alongside her artistic and research practice she holds professional experience from the Smithsonian Institution and Canada's Sports Hall of Fame. In 2016 she was the recipient of the Kathleen & Russell Lane Canadian Art Award.

Opening 08 december 2019, 4u        Van 03 tot 11 december ontvangen we een kunstenaar uit Tel Aviv. Als illustrator en kunstenaar verkent hij d.m.v. schilderijen, experimentele fotografie en digitale kunst de relaties tussen mentale beelden en de fysiek waarneembare wereld. www.yoelip.com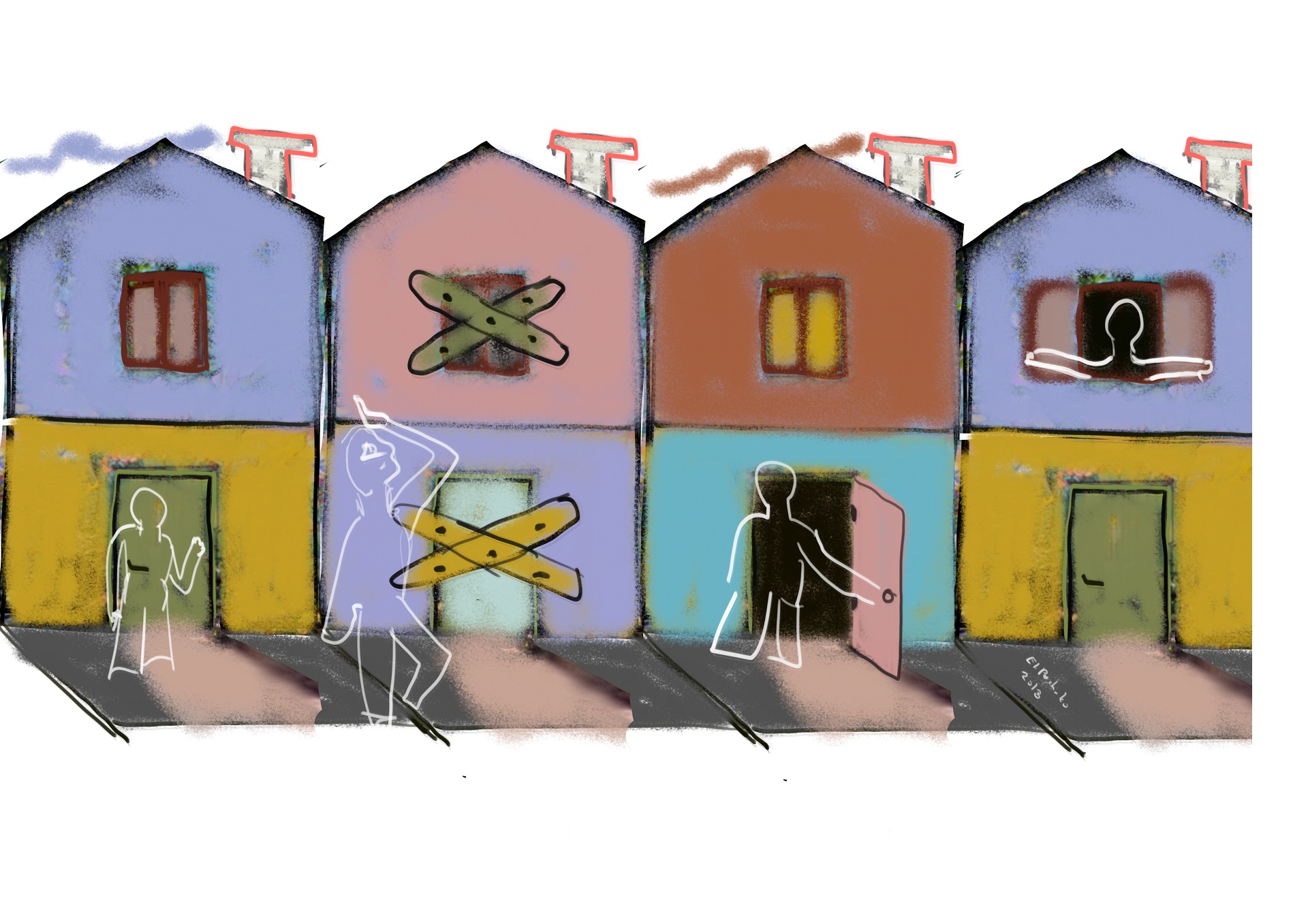 October 21, 2019 – November 15, 2019
De Schotse kunstenaar Shaun Fraser maakt een werk voor onze Window_Show. Bekijk alvast zijn werk via: shaunfraser.com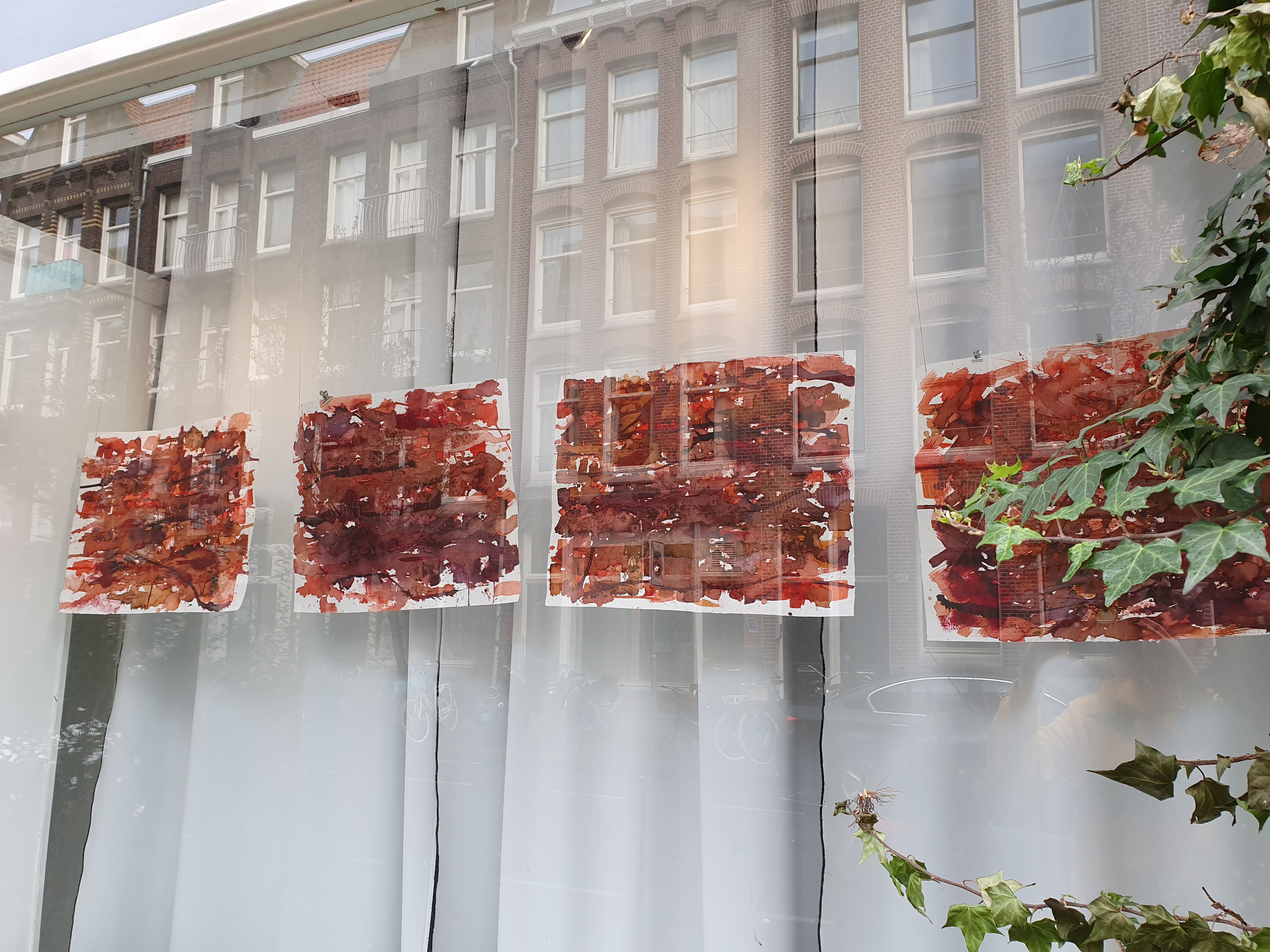 Shaun Fraser is a sculptor and visual artist from the north of Scotland. Much of his work concerns itself with links to landscape and connections with 'place', this is also often bound up with his own notion of identity.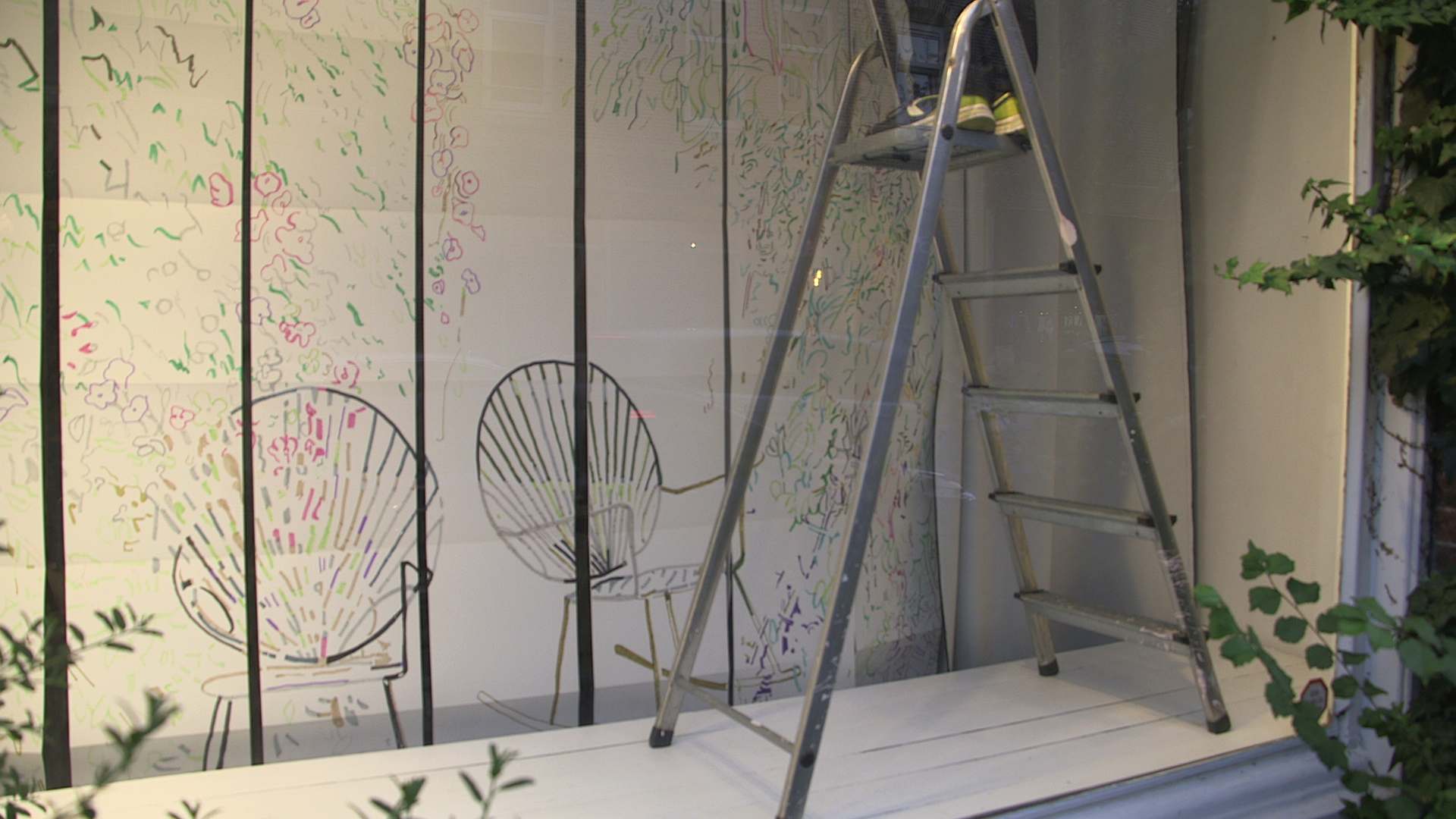 September 01, 2019
Manuel Olias (Valencia, Spanje 1971)  maakte een tekening voor het gehele raam in zijn unieke handschrift (hij werkt met viltstift en kleurpotloden). Lees meer
04 juli 2019 (opening 16:00u) tot 27 augustus 2019 Window_Show met werk van Marjolijn Rijks in samenwerking met Charlotte Neel Ritto.
WHY SO SERIOUS?
"We need to develop an open vision, a simple way of seeing that is totally receptive, free of all tendencies to label and judge." *
Charlotte and Marjolijn share a common interest in spiritual practices and in painting. Specifically for the windowshow_ they investigated the notion of open vision and transparency both in their joint creative process as in the form of the painting itself. They explored a space where commonality would emerge. A space where their 'pictorial' identities would be challenged and intertwined.
What you see is what you see, is what you see.
www.marjolijnrijks.com
www.charlotteneel.dk
*Venerable Khenpo Rinpoches, Illuminating the Path: Ngondro Instructions According to the Nyingma School of Vajrayana Buddhism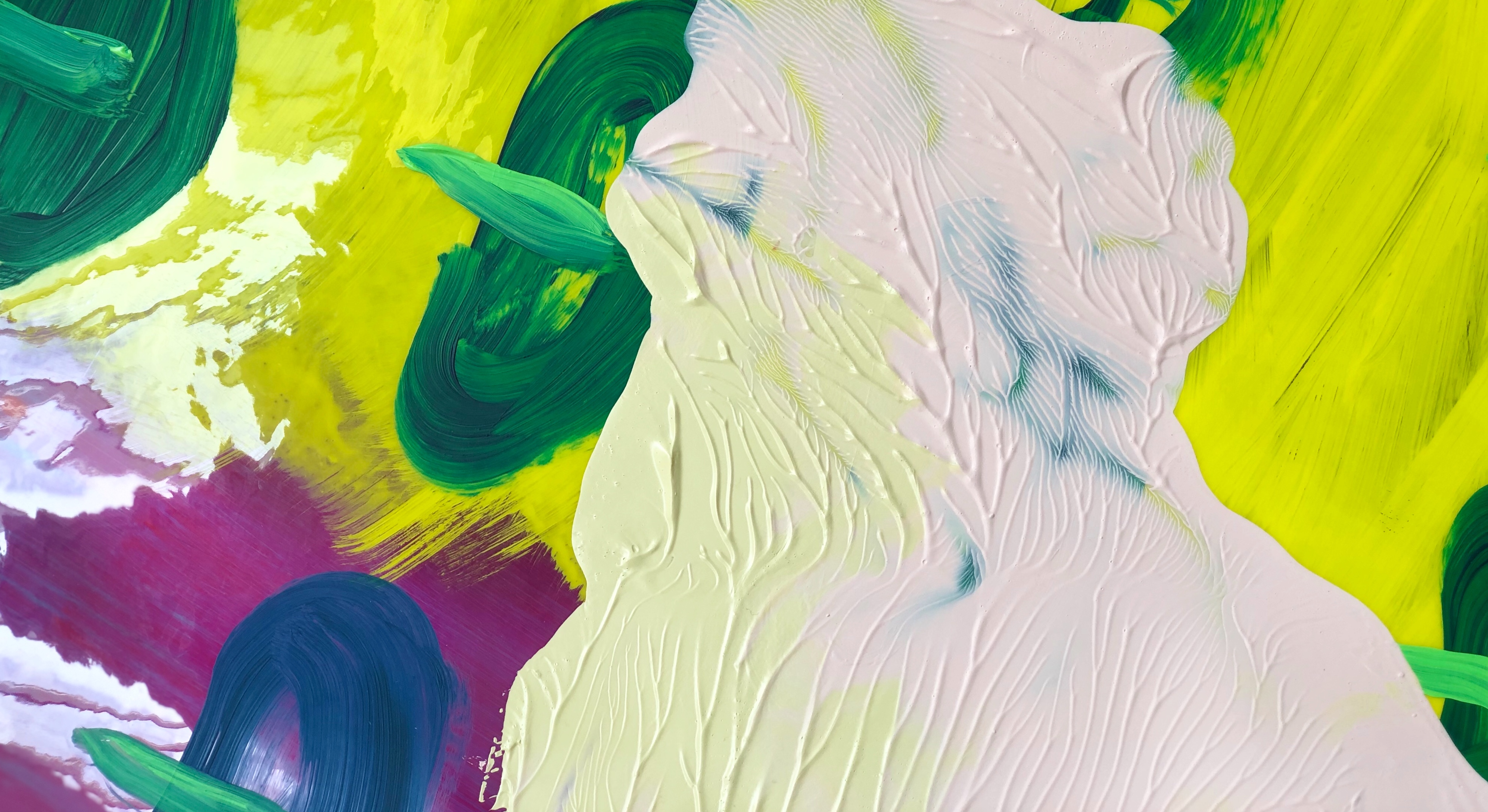 31 mei 2019 (finissage 15:00 – 19:00u) Window_Show met het nieuwe werk van Sara-Lot van Uum.
The works that will be shown during the Window_show period will be part of Sara-Lot's current exploration of 'The Cold Gaze: material diagrammatics as artistic practice.' In which she uses the diagram as it is understood in scientific usage, but especially as a method for artistic research: providing ways to tap into the 'blueprints' of machines that offer us cultural content.
Donderdag 30 mei 2019, 17:00u Tekstschrijven voor Kunstenaars op de NDSM werf. Aanmelding via: stichtinglajetee(at)hotmail.com
28 april 2019 (finissage 15:00 – 19:00u) Window_Show
Christine van Royen liet tussen 6 en 28 april haar werk zien.
Maandag 8 april 2019, 19:00u                                                                         Tekstschrijven voor Kunstenaars op de NDSM werf.  Aanmelding via: stichtinglajetee(at)hotmail.com
05 april 2019 (finissage) Window_Show
Andrea Knezović is a visual artist and researcher, completing her Masters in Artistic Research at the University of Amsterdam. Her practice explores threshold states and ambiguities within social contexts. She uses her creative process as an instrument for reconstructing social paradigms involving the notion of shame and liminality.
01 maart 2019 (finissage)                                                                                              De jonge Griekse architecte en dichter Christina Ntanovasili presenteert werk in de raamgalerie.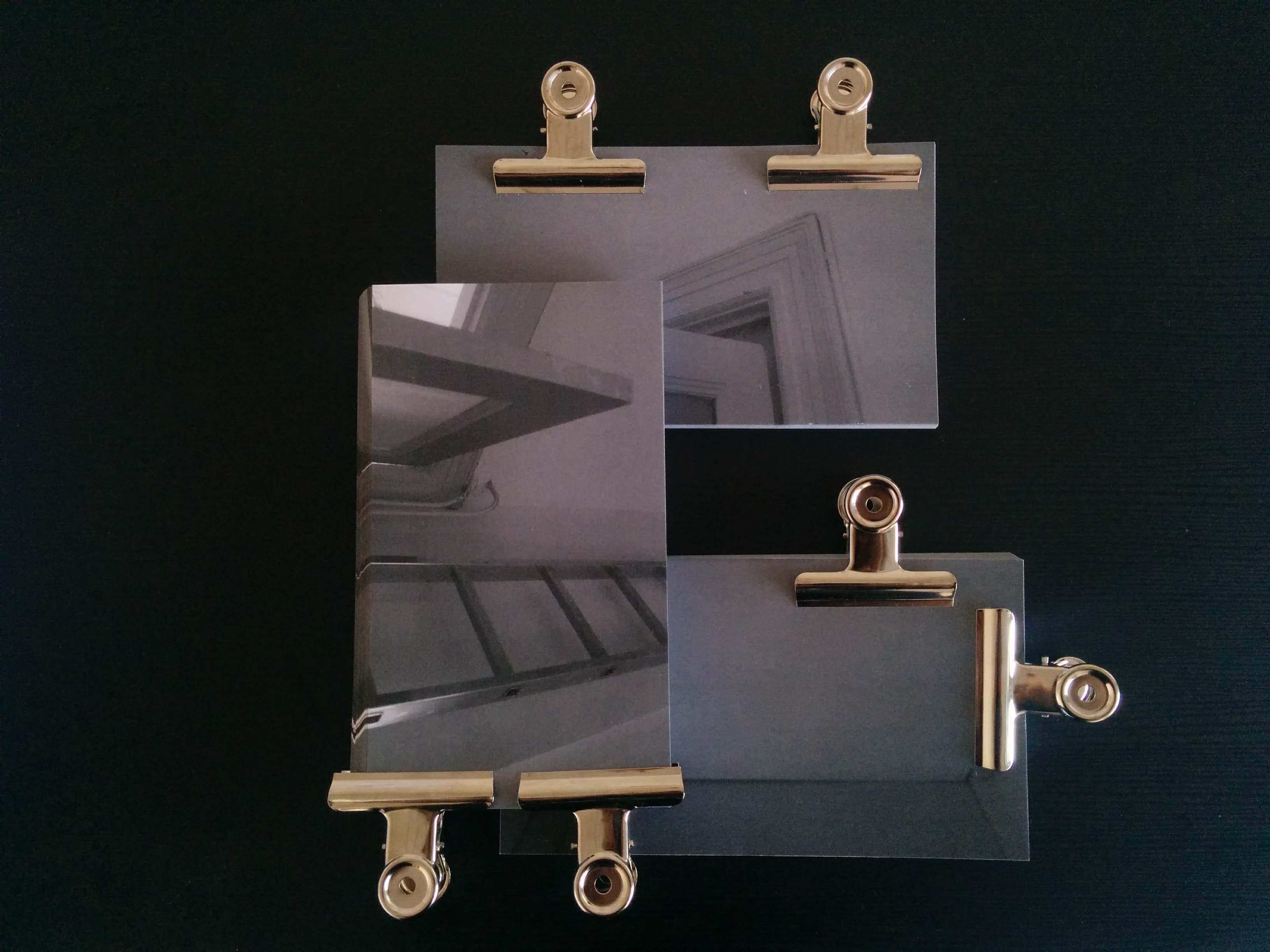 On Friday, the 1st of March, at 17:00 the exhibition will be open for a more intimate presentation of the work and a talk by Christina Ntanovasili. Please come, flip through the publication, and join us for drinks and further discussion!
HOW TO TURN A HOUSE INTO A BOOK is the response to a window, an address, a sleeping space, a working space, curtains and doors, tense wires of past and future curtains, hanging, a door with a lock with a curtain, a bed with a door as a frame, the sound of the blinds, a made up entrance, with holes on top of doors, three ladders, cream, pink and pistachio green, pipes disappearing, the heat from underneath. The work is a matter of documentation as translation, of the traces of use, wear and presence.
28 februari 2019 17:00u  – 18:30                                                                               Tekstschrijven voor Kunstenaars op de NDSM werf.  Aanmelding via: stichtinglajetee(at)hotmail.com
20 Januari 2019 (finissage)                                                                                          De Duitse danseres Sabrina Huth verschijnt tussen 15 en 20 januari 2019 in de raamgalerie binnen het thema 'What is private?' Zij werkt samen met een tweede danseres met wie zij in voortdurende dialoog is, echter die zij nooit live ontmoet.
In the upcoming five days for five hours each day we will inhabit the show window in De Pijp`s lively neighborhood. We will share the same space at different times. Feel warmly invited to pass by and share our process!
10 en 17 Januari 2019; 17:00u                                                                                     https://goo.gl/maps/XSFDqwUD6Tu                                                              Tekst schrijven voor Kunstenaars op de NDSM werf (Fuse). Aanmelding via: stichtinglajetee(at)hotmail.com
6 Januari 2019   (opening 15:00-18:00u)                                                              De Franse beeldend kunstenaar en researcher Justine Gensse werkt samen met de Amsterdamse schrijver Anouk Hoogendoorn in de raamgalerie binnen het thema 'What is private?' Het werk is te zien tussen 3 december 2018 en 15 januari 2019.
15 en 29 November, 17 en 29 December,  2018; 17:00u                              Tekst schrijven voor Kunstenaars op de NDSM werf (Fuse).
3 December 2018  (finissage 15:00-17:00u)                                                       Beeldend kunstenaar Hanna Steenbergen laat vanaf 20 november 2018 haar werk zien in de raamgalerie binnen het thema 'What is private?'
15 Oktober 2018; 17:00u                                                                                     Tekst schrijven voor Kunstenaars op de NDSM werf (Fuse)
Augustus – september 2018                                                                             Stichting la Jetée ondersteunt het New Yorkse muzikanten duo 'Tribal Baroque' tijdens hun optreden op de NDSM-werf.
01 en 08 september 2018; 14-15.30u                                                          Tekst schrijven voor Kunstenaars op de NDSM werf (Fuse)
Zomer 2018
Op dit moment werkt beeldend kunstenaar Ellen Berg in onze etalage aan een ontwikkeling van haar schilderwerk. Ze maakt gebruik van gelaagdheid in verf en kleine 3-D objecten. Haar werk is de hele zomer te zien tot oktober 2019.
Opening April 08, 2018, 5pm  (download invitation below)
We're hosting artist Andrea Garcia Vasquez. She is investigating the combination of sketches and comparisons between intimacy in nature and intimacy in human relationships. These are all works from 2018 that are still in process or mere beginnings of something new. To see more of the artist work visit www.andreagarciavasquez.com
Saturday Februari 04, 2018, 5-7pm; Opening exhibition window with the work of Barbara Damen. This is the closure of a longer journey with the installation artists of Set#Net.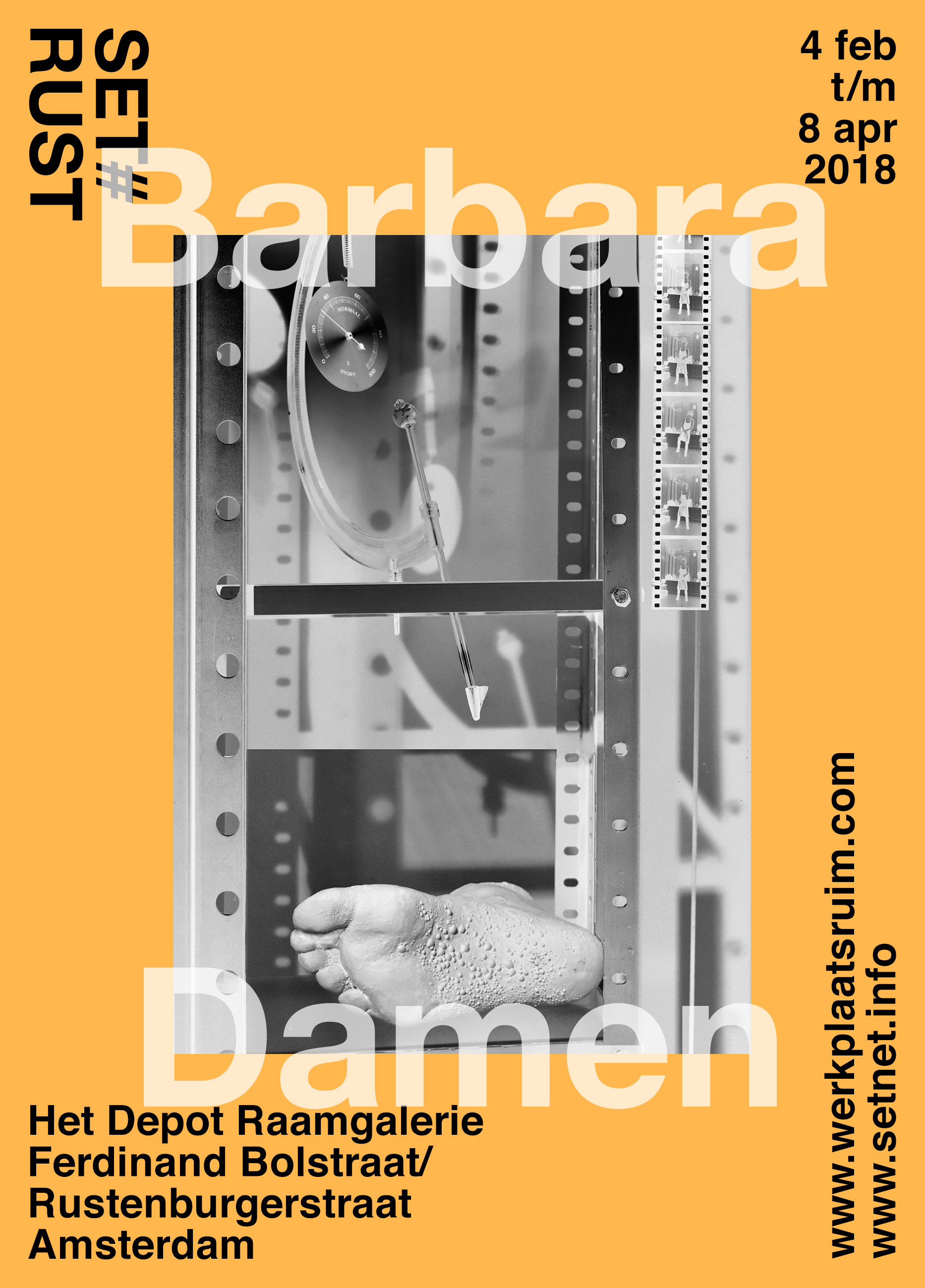 Zaterdag 3 december 2017, 13-16u; Een compacte cursus in storytelling in Cinetol, Amsterdam.
Zondag 26 november 2017, 17-19u; Opening van het werk van Jacqueline Kooter in etalage, tevens finissage van Martine de Jong.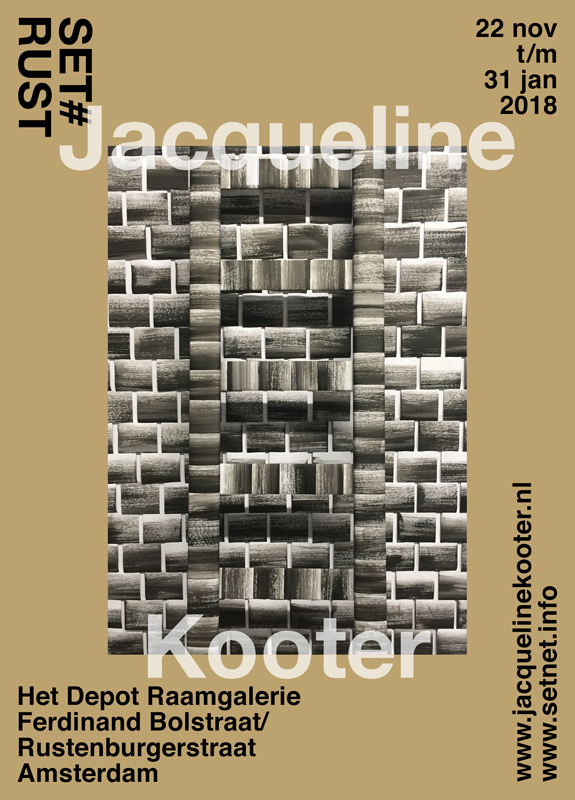 Tekst schrijven voor Kunstenaars
Weekend 16 – 17 september 2017 Zowel op de zaterdag als op de zondag 13 – 16u – Cinetol, Amsterdam.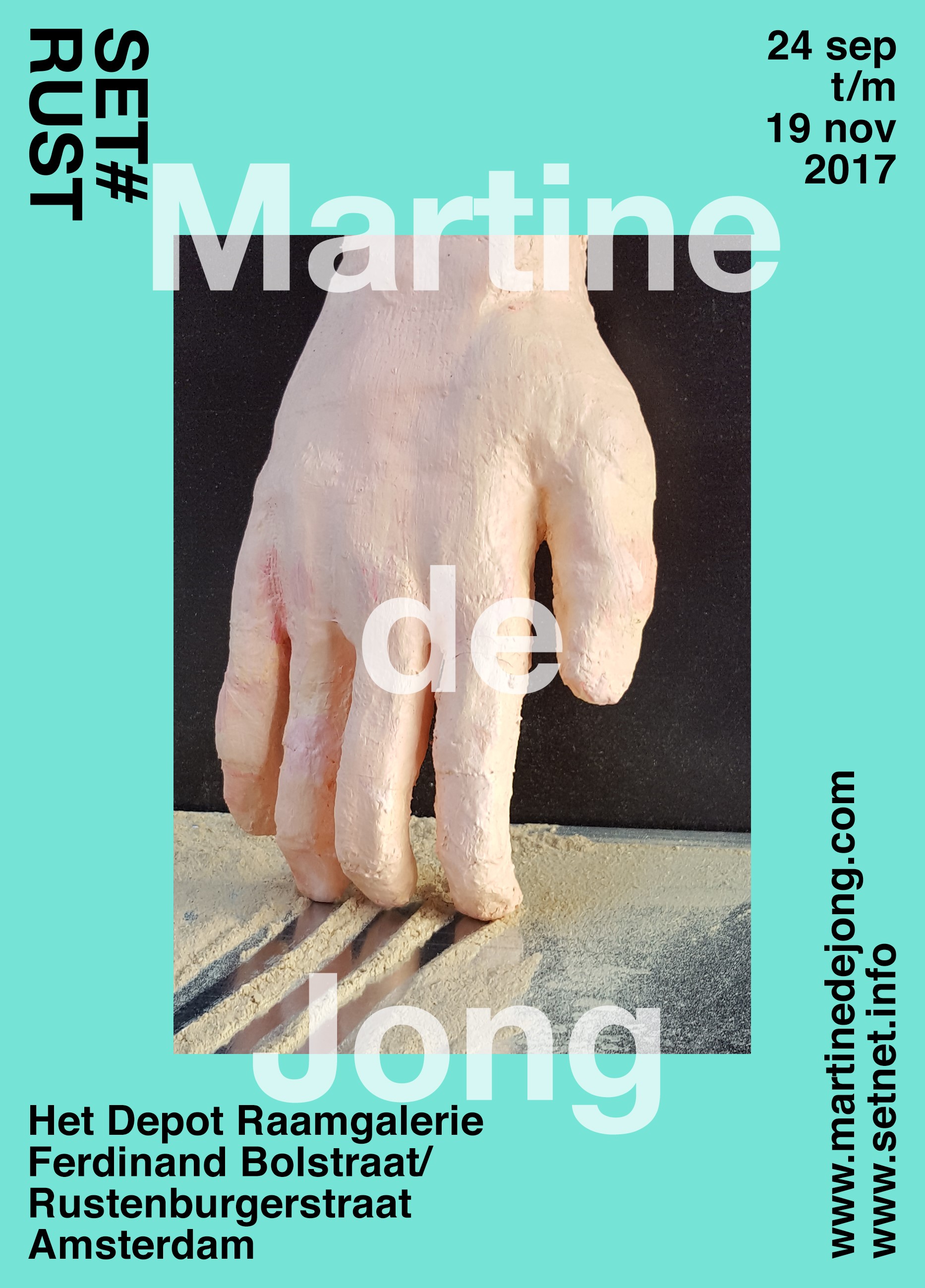 Zomer 2017: Rob Visje werkte aan zijn project 'Heimwee naar Verzet' en presenteerde dit in de etalage. Een coproductie met Diane Koopmans. De tentoonstelling is te zien tot 9 september a.s. en daarna volgt een werk van Martine de Jong.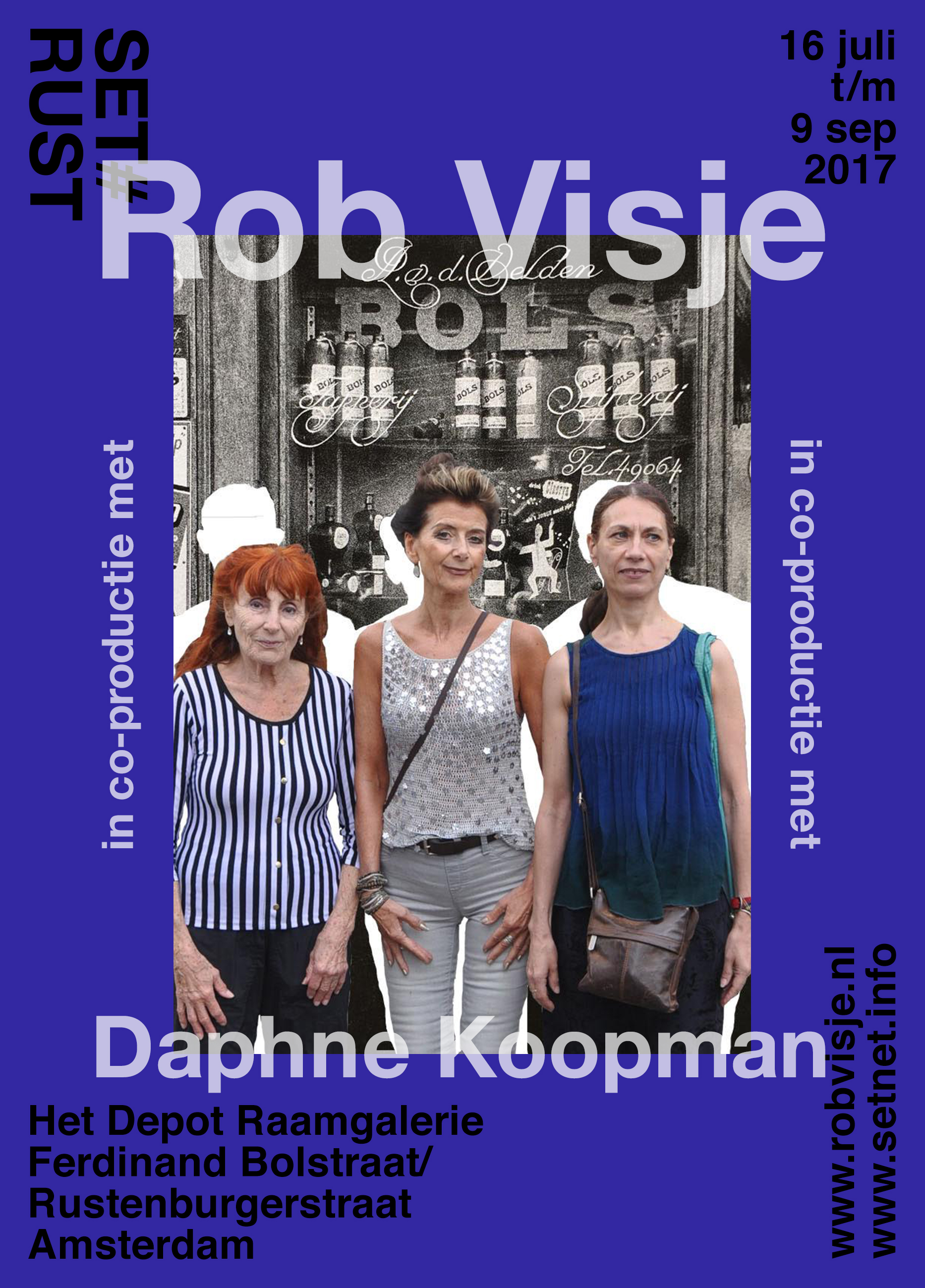 20 mei 2017: Tijdens de Open Ateliers Zuid is de winkel toegankelijk en zal er nieuw werk te zien zijn in de raamgalerie.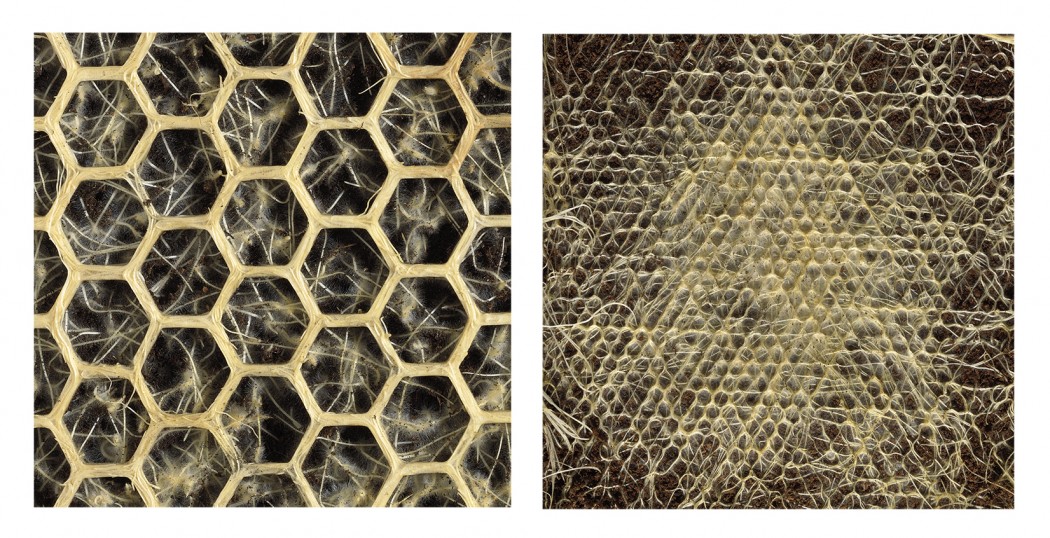 18 maart 2017: Diane Scherer geeft een presentatie van haar werk 'Interwoven'.  Seelevel Gallery
Bethanienstraat 39
1012 BZ Amsterdam 
The Netherlands
Opening hours: thur – sat, 12:00 – 17:00 uur
The exhibition runs from March 18 until April 15, 2017
http://www.seelevel.nl/exhibition/looking-up-looking-down/
17 maart 2017 : We ronden de tentoonstelling van Mareke Geraedts af en Marja van Putten maakt een nieuw werk in de raamgalerie. Finissage 20 mei 2017.
Weekend 11-12 maart 2017: Tekst schrijven voor kunstenaars in Cinetol, Amsterdam. Compact weekend 13-16u op de zaterdag en zondag, zodat ook kunstenaars buiten Amsterdam mee kunnen doen. Verzamelen in het café van Cinetol voor een informele start.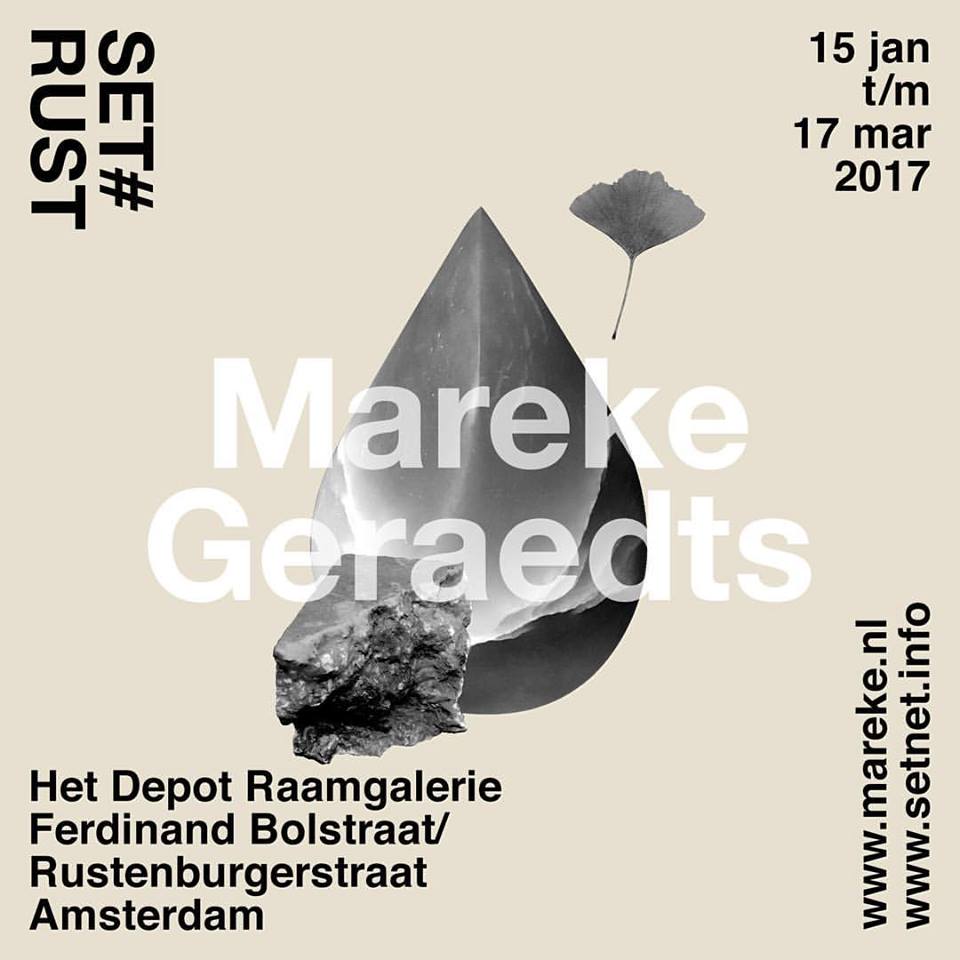 15 januari 2017; 16-19u: In de etalage: Finissage Hermine Stam en opening Mareke Geraedts.
Vanaf 17 januari 2017: Tekst schrijven voor kunstenaars en Verhalen en scenario schrijven in Cinetol, Amsterdam.
Herst 2016, vertoning december 2016
Stadsschouwburg, Amsterdam.
Advies aan kunstenaar Jacqueline Kooter t.a.v. filmvoorstel
06 november 2016 – 14 januari 2017: Hermine Stam relateerde haar gedachten over ruimte en tijd aan een oude tafel die ze in haar tuin vond en voerde een cirkelvormige performance uit resulterend in een schilderij.
Vanaf 13 september 2016: Tekst schrijven voor kunstenaars en Verhalen en scenario schrijven in Cinetol, Amsterdam.
Vanaf 11 sept 2016; Openingsborrel vanaf 4pm: Koos van der Elsen legt een wandeltocht voor de vrede af en zijn beeldend werk in de etalage doet hier verslag van.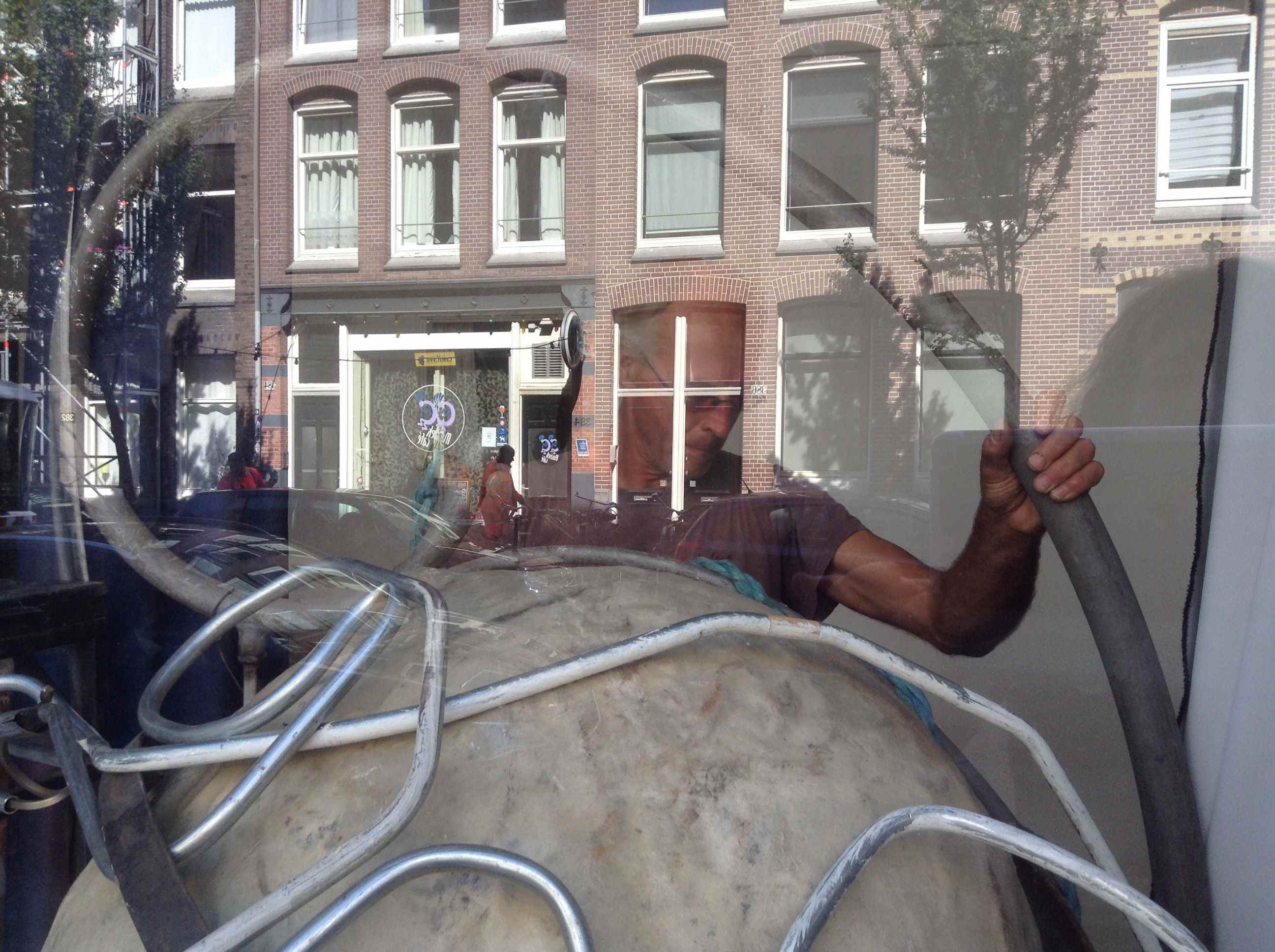 Vanaf 23 juli 2016: Boudewijn Rückert geeft antwoord op de situatie in de Pijp Amsterdam met een nieuwe installatie. De prijs van een vierkante meter is niet meer te betalen en het lijkt voorbij met de sociale huurwoningen in deze wijk terwijl het ooit wel zo is opgezet.
Vanaf 08 juni 2016: Annechien Verhey werkt aan haar installatie 'Wie was Suzanna van Rustenburg' en presenteert deze in de etalage.
Iedere dinsdagavond in 2016, 19.00u tot 20.30u
Verhalen en Scenario Schrijven
min 2 – max 10 deelnemers
€15 per les, NL94 INGB 0004846679  t.n.v. Stichting la Jetee
inschrijven en info: stichtinglajetee@hotmail.com;
Locatie: www.cinetol.nl
BLOK 1: start 12 januari 2016
BLOK 2: start 23 februari 2016
BLOK 3: start 24 mei 2016
Er is nog plaats aan tafel, kom er bij zitten om je te oriënteren.
vanaf 06 maart 2016
Mirjam Berloth maakte naar aanleiding van het werk van Wim Vonk een grote tekening voor de raamgalerie.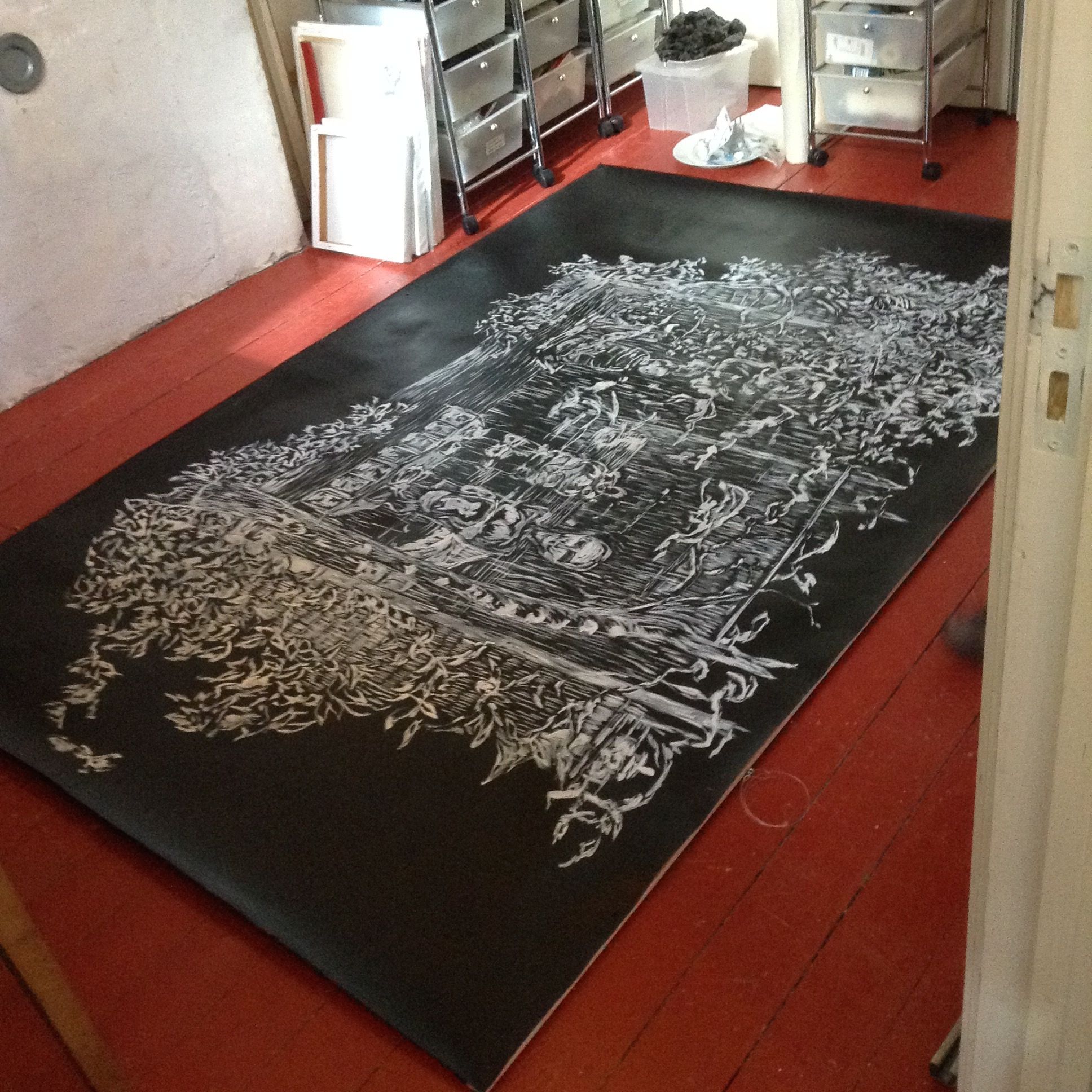 06 maart 2016
Een maaltijd met installatie kunstenaars.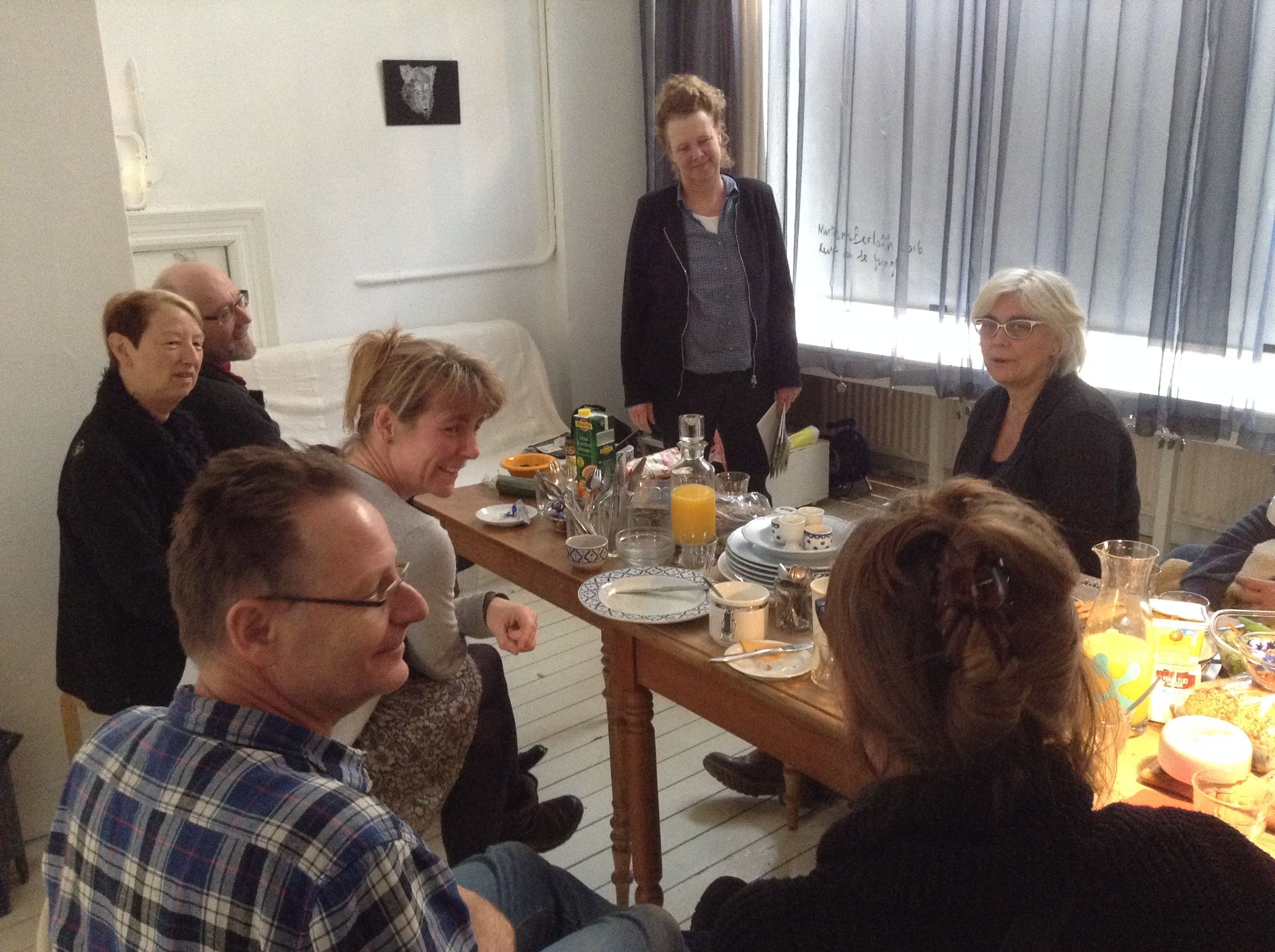 vanaf 22 februari 2016
Wim Vonk laat in de etalage nieuw werk zien.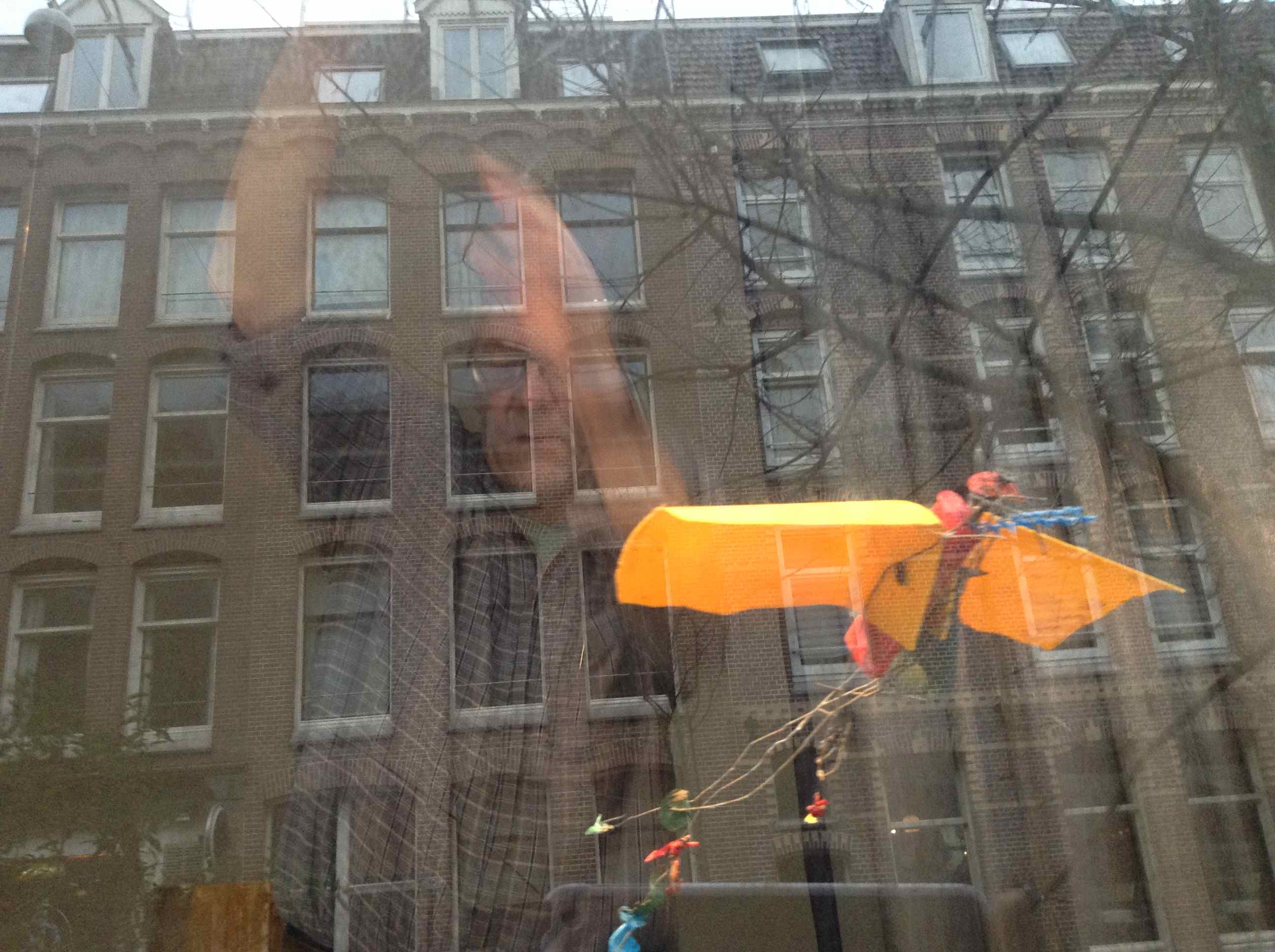 22 februari 2016
Vertoning van de film 'Edges' door Christina Viola Oorebeek in Puri, India tijdens het 'Bring your own Film Festival'.
04 december 2015
Vertoning van de film 'Edges' in het Museum of the Moving Image, Queens, New York.