Intensive course in writing
Retreat in Parc Natural de la Serra de Montsant
Summer
August 29 – September 02, 2022
Fall
October 17 – October 21, 2022
Online information meeting to prepare the trip.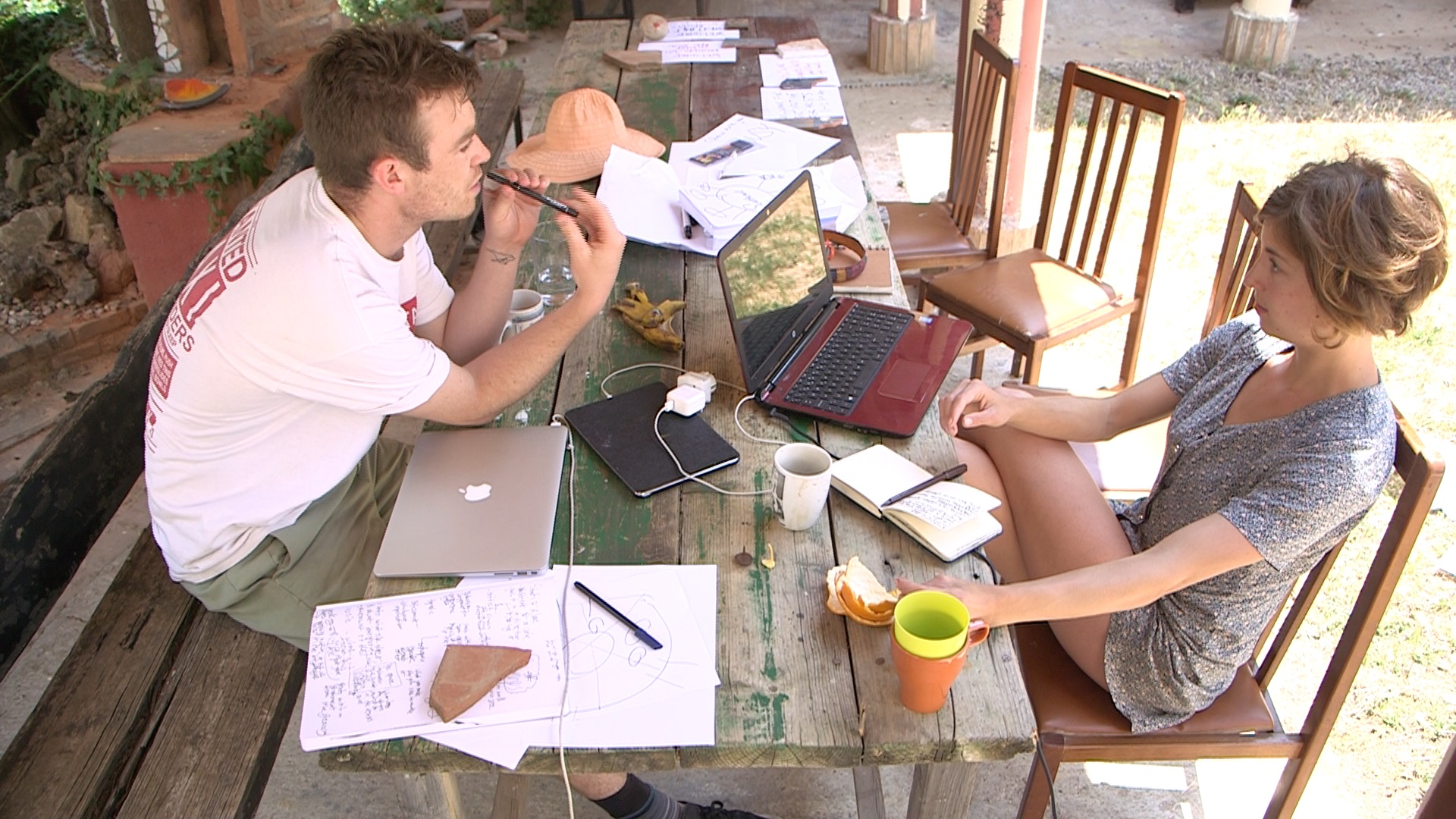 Group size min. 4, max. 8
Price including food and accomodation: E235,-
We stay at Casa Catalunya, Margalef de Montsant
5 days – monday-friday [1]
In addition to the workshops we do daily (optional) hikes in nature, we present, discuss our work and eat together.
Program
07:30 – Breakfast
08:30 – Excursion (optional hike)
12:30 – Catalan lunch (warm main meal)
13:30 – Siesta & Working time
17:00 – Course in writing
20:00 – Presentations during 'Cena' (simple bread and tapas meal)
Ester Eva Damen is a filmmaker with a background in the visual arts. In addition to the Film Academy (screenplay & direction) she studied writing. She advises artists who want to develop a text about their own work in groups as well as in one to one sessions.